Faculty of Philosophy
Art History and Museology (Heidelberg and Paris)
The international Master's degree programme in Art History and Museology, hosted by Heidelberg University and the École du Louvre in Paris, combines the study of museology and art history, therefore providing both practical and methodological insights. This prepares students for later employment in international museums, or in the cultural sector.
The Master's degree programme is completed at two institutions: The first year of study is spent in Paris, where students complete courses at the École du Louvre in museology in cultural heritage preservation, conservation and restauration. Students thereby gain French language skills, along with a sound knowledge of certain objects and monuments, as well as museography.
The following, research-orientated year is spent at Heidelberg University. The course focusses predominately on history of art, on independent research and the development of students' methodological and analytical skills. In particular, it provides opportunities for in-depth study in the areas of architectural research, Medieval painting and graphics, Modern architecture and visual arts, and new modern and contemporary media.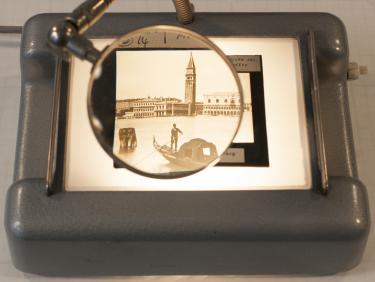 Special Features and Characteristics
The international Master's degree programme in Art History and Museology is the world's first integrated Master's degree course in these two subject. It is recognised as such by the Franco-German University (Deutsch-Französischen Hochschule, DFH). Students receive a mobility allowance from the DFH totalling EUR 2,700 for the ten month period which they spend abroad.
The course of study in Heidelberg provides students with an outstanding opportunity to develop an intercultural profile. Students benefit from the presence of five professors specialising in subjects from Classical art history to global art history; the opportunity to study related subjects (including archaeology, Byzantine art history, East Asian art history); and from the University's collaboration with the Heidelberg University of Education (die Pädagogische Hochschule), the Heidelberg College for Jewish Studies, and Karlsruhe University of Arts and Design.
The outstanding collection of artefacts in the University's library, which fall within the scope of "Medieval and Modern Art History to 1945 and Fine Art", offer students prompt, direct, and almost full access to relevant literature.
The renowned École du Louvre, offers courses in art history, museology, archaeology, cultural history and epigraphy. Founded in 1882, the elite institution of higher education is located in the Palais du Louvre (Paris) and has the status of a public administrative establishment under the aegis of the French Ministry of Culture.
Teaching is international and multidisciplinary, thanks not least to the annual "Rencontres de l' École du Louvre" at which issues in art history are discussed by and with scholars, curators, and students from across the globe.
Research at the Institute for European Art History at Heidelberg University considers international perspectives of
art works, their materials and techniques
the history of artist education
art theory
the history of art literature and art history, relevant methods and institutions, as well as their expansion
The specialisms of lecturers and professors teaching on the course enable students to select their own specialisms and topics for their research projects in the following areas:
Medieval book illustration
the functionality of the image, Medieval architectural research, and archaeology
architecture
urban development and architectural theory from the Classical period to the present day
history of Art Literature, Art Theory, and Art History
photography and film
art and it reception in literature and media
In addition, the Institute is participating in a sub-project focussing on the lettering and characters found in Medieval art works as part of the interdisciplinary project, SFB 933: "Material Text Cultures. Materiality and Presence of Writing in Non-Typographic Societies" (Materiale Textkulturen – Materialität und Präsenz des Geschriebenen in non-typographischen Gesellschaften).
Graduates of the international Master's degree programme in Art History and Museology will be fully equipped to embark on a career in the international museum and exhibition sector and in cultural heritage preservation. The degree programme also prepares students for careers in other areas traditionally pursued by art history graduates. These include:
culture management
universities
research
further education
tourism
publicity (press and publishing, broadcasting, television and online services)
art and antique dealing
art consultancy
Students' experiences of different approaches to working, learning and communication in France and Germany, means that they are well prepared for employment in international and multilingual environments.
The international Master's programme 'Art History and Museology' provides practical as well as theoretical insights. The Ecole du Louvre focuses on museology and covers topics such as conservation of cultural goods or state protective mechanisms while Heidelberg University emphasises methodological skills and scientific analysis of art.
Rebecca Müller, 26, Art History and Museology, 5th semester Master
Further Interesting Subjects