Transfer
Communication
To facilitate the transfer of research results to all levels of society and thus open up new prospects to students and young researchers, the university systematically seeks dialogue with the broader public as well as defined subsets. A wide range of activities encourages continual exchange between science and society.
Through a variety of events and communication formats, including the Academic Lunch Break, the Studium Generale lectures, as well as meetings between scientists and representatives from the political, economic, and cultural spheres, Heidelberg University strives to strategically connect research expertise and specialised knowledge with various target groups in society. The goal is to keep the public informed and to raise awareness of the impact of scientific work on society.
To this end, the Marsilius Kolleg launched the "Marsilius kontrovers" lecture series, a public forum for the discussion of controversial topics (e.g. surrogacy, genome editing, big data in medicine) with the wider public.
The Heidelberg Center for Cultural Heritage (HCCH), the Heidelberg Center for the Environment (HCE), the History and Cultural Heritage Research Unit (FGKE), as well as the Public History projects promote dialogue between science and the public. Through the close cooperation between the FGKE and the Reiss-Engelhorn Museums in Mannheim, several internationally significant exhibits, each drawing thousands of visitors, were organised over the last several years. Members of the university also reach a broad public through expert contributions in a number of media.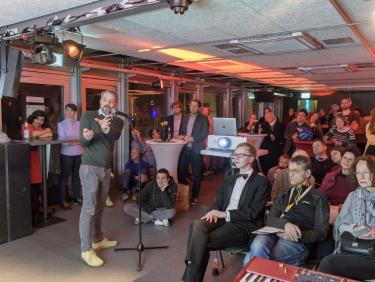 Springer Nature Visiting Professorship
In cooperation with the Veranstaltungsforum of the Holtzbrinck Publishing Group and the Klaus Tschira Foundation, the Springer Nature Visiting Professorship for Scientific Communication was established at the Marsilius Kolleg. As experts in scientific communication and quality journalism, each of the visiting professors shares with young scientists how to best communicate their research results to a widely diverse public. The Springer Nature Visiting Professorship is intended to sharpen awareness of the growing importance of good scientific communication. The visiting professorship aids society in shaping the future through science.