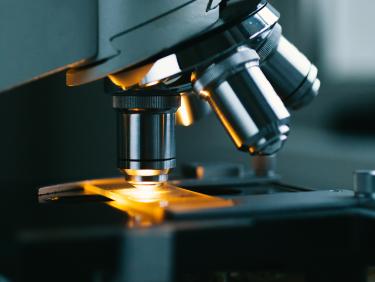 Research Profile
As a research university with international reach, Heidelberg University holds the strong theoretical and methodological competence evident in its subjects and disciplinary cultures as fundamental to its scientific endeavours. In addition to its disciplinary strengths, however, the university also acknowledges its social responsibilities and special potential to effectively address, through interdisciplinary cooperation, complex problems critical to the progress of humanity.
Research Institutions
Central Research Institutions and institutionally anchored core facilities give rise to new, self-governing central research platforms that continue to advance the research network within the four Fields of Focus.
Heidelberg Mannheim Health & Life Science Alliance
The world's first medical campus was founded in the Bergheim district of Heidelberg in the mid-1800's – pioneering modern clinical facilities and sparking a host of innovations in medical research and teaching. More than 150 years later, life science and medical researchers and institutions in the Rhine-Neckar region are joining forces in the Heidelberg Mannheim Health & Life Science Alliance and preparing to take a quantum leap in innovative research, patient care and health economy.