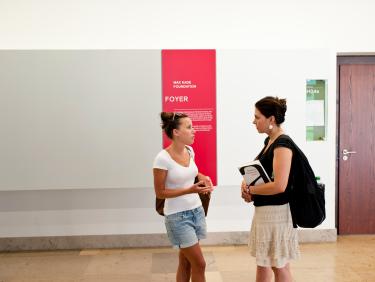 Current Information
Heidelberg University is introducing a new campus management system "heiCO" – Heidelberg Campus Online.
Learn more
Excellent teaching
Excellent teaching in Heidelberg is characterized by a special proximity to research. The university supports lecturers in developing innovative teaching concepts and promotes teaching talent with the services offered by the University Didactics team.
Links
Designing and further developing teaching programmes
Heidelberg University offers a total of more than 160 undergraduate, consecutive and continuing education courses. New courses are created through the further development of the sciences, new interdisciplinary approaches or international cooperation.
Higher education law in studies and teaching
Heidelberg University supports its employees in questions of university law in studies and teaching with legal advice and assistance on administrative processes within the framework of university law.
Mission Statement – Teaching
Cognisant of the freedom of research and teaching and of its societal responsibility, Heidelberg University has defined the following guidelines and objectives for its educators and students, which describe the university's private and public self-image and provide orientation for its stakeholders.