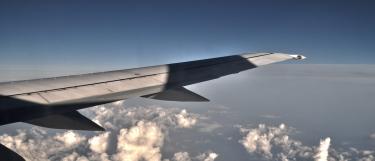 A stay abroad is a good idea. It strengthens flexibility and versatility, deepens and expands professional and language skills, and the exposure to a foreign culture opens up new perspectives, changes self-assessment and provides additional self-confidence. If you are thinking of going abroad for a while, please contact the Infocenter for Study and Internship Abroad of the International Relations Office well in advance. The staff at the Infocenter or the coordinators of the various exchange programmes can give many important tips and hints for planning your stay abroad.
Info-Session Exchange Programs Asia (without China and Taiwan) on July 6, 2022 from 12:00/noon *Online*
Are you as a student of Heidelberg University interested in the exchange with India, Japan Singapore or South Korea? Then you have come to the right place! Please join the online info session on exchange opportunities in Asia (except China and Taiwan) to take place on July 6 and learn more about the different exchange programs, requirements, and application guidelines. During the session there will also be a Q&A following the presentation, where you can ask individual quotations. Main language of the event will be German. If you are interested in the session, please simply join us (no registration required)!
HeiCONF
Notes on the current service
Special regulations apply for consultations and entering university buildings. The Infocenter and the exchange coordinators are additionally available to you via video consultation via HeiConf. Due to the current situation, we kindly ask you to submit all application documents for exchange programmes and scholarships online or by post. Further information can be found under the link.
Special information during the corona pandemic