Enrolment
The procedure for enrolment at Heidelberg University depends on your nationality, the chosen course of study and the semester for which you wish to enroll.
Please check in advance in our programme finder which application and admission procedure is assigned to your desired programme. The program finder also offers you the opportunity to obtain information specific to your field of study.
Online Course Finder
Please note: Enrolment in the higher semester is not yet shown in the programme finder.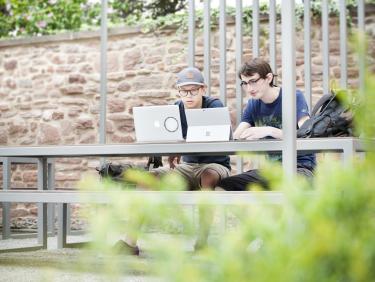 BACHELOR, STATE EXAMINATION
The Bachelor's degree is the first academic degree and professional qualification of a multi-level study model.
A state examination is taken in those courses of study in which the state is primarily the future employer and in which the state community has a special interest in a qualified education - for example, among doctors, pharmacists and lawyers. In courses of study that conclude with the state examination, training and examinations are regulated uniformly by the state or federal legislature.
The Master's programme is a continuing study programme that can usually be completed after the Bachelor's degree, but also after other degrees from undergraduate programmes. It is usually scheduled for four semesters, but in some cases it can also take two or three semesters, and usually ends with the degree Master of Science (M.Sc.) or Master of Arts (M.A.).
Starting your Degree Course in the 1st Academic Semester
Starting your Degree Course After the 1st Academic Semester
The Heidelberg University offers its doctoral students a wide range of doctoral opportunities at various levels of structuring - from individual doctorates to integration into small and medium-sized colleges to large graduate schools.
Enrollment to a Doctoral Programme
Doktoranden
Promovieren in Heidelberg