Faculty of Economics and Social Sciences
Sociology
Sociology is the science of social action in specific consideration of institutional conditionalities and effects. It is in equal parts a theory-driven as well as an empirical discipline.
Since its inception in the early 20th century, sociology has become a highly differentiated knowledge area with competing theoretical and methodological approaches. The subject is currently characterised by an increasing focus on theoretical paradigms, specific areas of application, questions and methods. 
The Max Weber Institute for Sociology has a long tradition of sociological thought, research and teaching. The department is home to sociologists who are dedicated to the discipline's theoretical, empirical and methodological developments. In teaching and research, it focusses on the main areas of general sociology as well as on the intellectual wealth of the special areas of sociology and sets trends for the development of the subject. 
The main focus in teaching is on sociological theories, research methods as well as main areas of empirical social research. 
The Max Weber Institute provides students with the opportunity to acquire fundamental theoretical and methodological knowledge as well as to select individual areas of specialisation in a range of areas thanks to the department's respective teaching and research profile.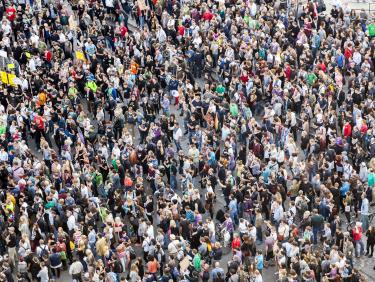 Special Features and Characteristics
The Max Weber Institute at Heidelberg University is a renowned sociological department that is steeped in tradition. It is responsible for creating pivotal impulses for the development of sociology as a scientific discipline.
Sociologists in the department study the broad range of sociological fields. Due to tradition, sociology in Heidelberg is dedicated to the cultivation and further development of Max Weber's work. The complete Max Weber edition as well as the research foci 'sociological theory' and 'institutional theory' are indicative of the lived intellectual heritage. Fundamental specialised sociological knowledge areas and respective methods centre around this core focus. These include:  
comparative social structure analysis 
comparative macro-sociology 
organisational sociology 
political sociology 
third-sector research 
criminal sociology  
cultural sociology
Sociologists find work in the following areas:  
universities and research institutes 
political parties, unions and associations 
public administration 
social services 
market and opinion research institutes 
editorial departments of newspapers and publishing companies 
radio and television broadcasting 
advertising and PR agencies 
institutions for adult education
The combination of Sociology and European art history allows me to work in two fundamentally different research fields and also gives me two entirely different perspectives of objects and topics.
Jens Dörr, 25, Sociology, 7th semester Bachelor