hei_INNOVATION
Startup Lab
Do you have an innovative idea or a science based project that you would like to turn into reality? But you lack the necessary know-how in the field of entrepreneurship to get your start-up off the ground? You want to build your own success, write your own story and realise your own idea? Are you motivated, curious and want to make a difference? Then the STARTUP LAB is the right place for you! Four weeks of working on your ideas. Four weeks of team building with your team or new team members. Four weeks of self-learning sessions with videos, live online panels, mentoring sessions and support from role models and successful founders. One final pitch night with a jury and an audience!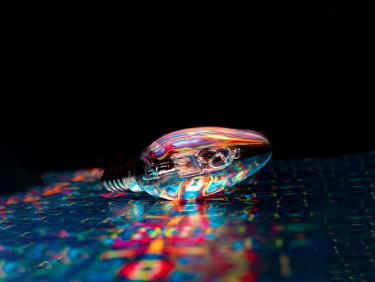 Workshops, Input sessions, Mentoring and 1:1 Coaching
Topics: Problem-Solution-Fit, Business Modelling, Revenue Modelling, Pricing, Marketing & Sales Strategy, Financing, Story Telling & Pitching, IP and Legal basics
Language: English
The next Startup Lab will take place from March 1 until April 29, 2024. Application deadline is February 1, 2024.
The goal of the STARTUP LAB by hei_INNOVATION is to show you innovative ways and methods to develop ideas, think outside the box and get your own business model off the ground! Your idea doesn't have to be fully developed yet, but you and your team should have a first concept of it to participate in the STARTUP LAB. We are looking for motivated, enthusiastic students, scientists or alumni who want to get something moving outside the lecture hall. However, we also welcome ideas and teams in a more advanced state who want to continue working on their startup and want more input, mentoring and support from startup experts. 
The program starts with a kick-off event. From Tuesday to Friday we organize live online panels with renowned founders, investors and role models who will give you insights and tips and answer questions as well. You will have the opportunity to work on your startup as a team. Once a week – monstly on Fridays – there will be a 1:1 mentoring and coaching session where we will support you individually with your current challenges to give your startup the ignition it needs to get off the ground. We will match you with mentors from our network and advance your ideas. Every Friday there is pitch night! At the end of each week, we will organize a get together, prepare for the final pitch and have a regular pitching session with all teams. You can network with other teams and help each other grow. The finale of the STARTUP LAB will be the final pitch night: each team will pitch in front of a jury and present their own startup or project and have the chance to win prizes.
Entrepreneurial Skills Modules
The STARTUP LAB is part of the Entrepreneurial Skills Modules. A successful completion of the program can be certified with 4 credit points. The STARTUP LAB can also be included in the completion of the Entrepreneurial Skills Certificate.
If you would like to learn more about the earlier or different stages of Entrepreneuership you can take a look at our other modules. We offer numerous courses, seminars and tranings on the topics of entrepreneurship, idea generation and innovation management.
Frequently Asked Questions
YOU CAN APPLY, IF YOU…
already have an idea/team and want to take it to the next level;
have initial experience in the field of entrepreneurship and the formation of an enterprise (and ideally you attended the Entrepreneurship for Beginners 1 and 2 courses);
are a student or alumni (5 years after graduation) of a university or college from Baden-Württemberg;
have an English language level of at least B2;
are motivated to establish yourself in the Heidelberg startup ecosystem; 
You are still missing the right startup idea? 
Apply anyway! Maybe your idea arises during one of the Entrepreneurial Skills courses.  
You have an idea, but need to catch up in terms of entrepreneurship? 
No problem! Enroll in our basic courses from the Entrepreneurship Skills Modules. Here you will receive all the relevant information you need to start a business.
WHAT TECHNICAL REQUIREMENTS DO YOU NEED?
You need a stable Internet connection, a laptop or computer, which can be used for video calls. We will provide you with accesses for platforms like Mural or Slack.
HOW MUCH TIME DO YOU NEED?
During the STARTUP LAB period, you should be available between Monday and Friday in the afternoon. Most sessions start at 4pm - with a few exceptions. You will work towards completing your business plan and convincing the jury as well as investors in the final pitch. If you are not in Heidelberg, but still want to participate online, you can still apply.
WILL YOU GET ECTS CREDITS, IF YOU PARTICIPATE IN THE PROGRAMME?
Yes - those who successfully complete the STARTUP LAB and take part in the Final Pitch Night receive a certificate of participation with 4 ECTS. Whether these can be credited depends on your faculty or degree programme. Please enquire with the responsible contact person at your department. Active participation in the sessions and pitching is required for the certificate.
WILL THE WINNER OF THE FINAL PITCH EVENT BE REWARDED?
At the Final Pitch Night, a prize will be awarded to the winning team.
Impressions of the last STARTUP LAB Pitch Night