Supporting the specialised funds
Scientific Heritage Fund
Famous manuscripts, extraordinary collections, impressive museums and buildings, historical gardens – Heidelberg University holds countless treasures that need to be saved and preserved. The Scientific Heritage Fund is designed to help preserve the treasures held by Heidelberg University for future generations.
The Scientific Heritage Fund wants to implement required measures such as restoring the University's collections and exhibits or refurbishing courtyards, gardens and buildings.The scientific collections are not only important for research and teaching, but several are also available to the wider public. Many of these collections include old documents and exhibits that require professional restoration or rooms in need of renovation. Besides, the Scientific Heritage Fund wants to support exhibitions and excavations.
Many sponsors have already helped realising projects such as the restoration of the Baroque garden or  of a mummy of the Egyptian collection. However, other projects have to be realised in order to make sure that the collections remain accessible and other university treasures can be preserved. Therefore, we need your help.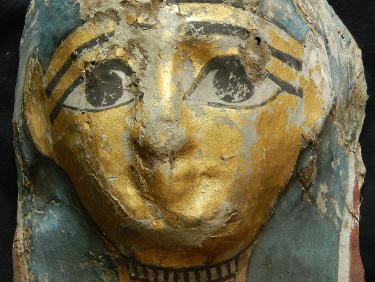 MUMMY SUCCESSFULLY RESTORED
The Djed-Hor mummy is the precious gem of the renowned collection ot the Institute of Egyptology at Heidelberg University. However, the ravages of time took a toll on the mummy of Djed-Hor: the bandages on the back had been badly damaged over the years as well as the face of the cartonnage mummy-mask. Due to a missing body shell, it was also not possible to carry out a CT scan for further scientific examination. In March 2018, Djed-Hor set out for a stay in the Hildesheim workshop of renowned mummy conservator Jens Klocke. This was made possible by the donations of our friends and supporters.
It was a real pleasure to extend my helping hand through 2,000 years of history to Heidelberg's Djed-Hor mummy.
Jens Klocke, conservator
YOUR CONTACT FOR THE SCIENTIFIC HERITAGE FUND
Division for Foundations and Assets
T: +49 6221 54-12801
F: +49 6221 54-12980
Postal address
Division for Foundations and Assets
Universität Heidelberg
Seminarstr. 2
69117 Heidelberg
This might also interest you