CAMPAIGN ZUKUNFT STIFTEN 2013-2019
The Ruperto Carola Campaign ZUKUNFT STIFTEN (2013-2019) pursued the following three goals: creating opportunity for action, supporting bright minds, and shaping the campus. It especially wanted to grow the university's endowment giving the Ruperto Carola a greater scope for action. Many alumni as well as friends and supporters here in Germany and abroad got involved and were a part of its success.
Thanks to the campaign, a lot has happened at Heidelberg University. Specialised  funds have been created offering a wealth of options to support Heidelberg University – from the support of  students in need to the support of  young researchers  and the preservation of historic gardens, collections or museums of the university. These funds will be retained as important funding instruments. The campaign also made it possible to actively shape the university, e.g. by awarding prizes, setting up a foundation professorship or by supporting  projects.
We would like to give you a quick overview of the multifaceted nature of the campaign ZUKUNFT STIFTEN.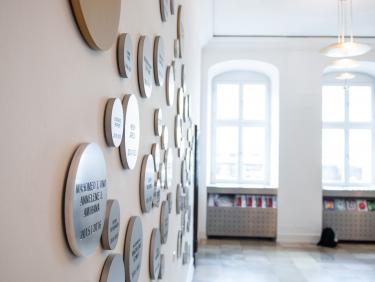 WE SAY THANK YOU
The ZUKUNFT STIFTEN campaign has substantially advanced the development of Heidelberg University, This would never have been possible without our many generous donors here in Germany and abroad. Each and every donation, regardless of its size, showed us just how dearly you hold Ruperto Carola and how important the future of our University is to you.
You have all demonstrated that goals are attainable when they are shared, and most of all, you have shown us once again that the University can count on its alumni and friends the world over.