SUPPORTING THE SPECIALISED FUNDS
Young Researchers Fund
The University awards travel allowances and completion grants to help young researchers focus on their research or clear financial hurdles during the doctoral or postdoctoral phase. Your donations to the Young Researchers Fund help make such allowances possible.
Science and research thrive on exchange. The sooner young researchers personally experience international conferences, summer schools, and research sojourns, the better. Thanks to donations and endowment contributions to the Young Researchers Fund, multiple travel and completion grants have already been awarded to young researchers at Heidelberg University over the last several years. These grants not only give young researchers the opportunity to network with other young researchers early on, but also afford them key insights into the future of research in their field. In addition to travel allowances, the Young Researchers Fund also offers other funding options such as completion grants.  It wants to give impulses that enable doctoral candidates to actively shape science, economy and society in the short or long term.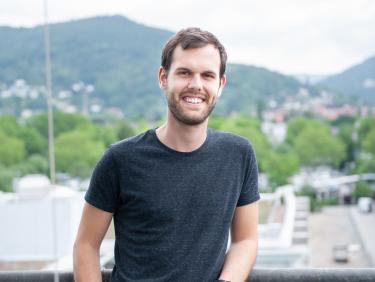 In 2022, donations enabled travel grants for 3 PhD students for a participation in conferences and congresses in Stockholm, Berlin, and Dublin.

As the COVID-19 pandemic subsides, it has become apparent that there are more opportunities for young scientists at Heidelberg University to network internationally, again. With the help of friends and supporters of Heidelberg University, we also want to make this possible for young scientists in 2023. Further down this page, you will find information regarding your contact person as well as the bank details.
A grant from the Young Researchers Fund is an excellent opportunity for doctoral candidates who wish to advance their research. For them, a research trip is a major investment they can't often afford. For me, the confidence and the research freedom it gave me was extremely valuable.
Franziska M.
Current funding instruments
Completion grants for a maximum of 1,000 euros a month for up to six months
Travel allowances of up to 1,500 euros to make possible research stays or participation in international conferences and workshops.
Networked from the start
Travel allowances are an important funding part of the Young Researchers Fund. They help clear financial hurdles to make participation in scientific exchange possible.
Your contact for the Young Researchers Fund
Division for Foundations and Assets
T: +49 6221 54-12801
F: +49 6221 54-12980
Postal address
Division for Foundations and Assets
Universität Heidelberg
Seminarstr. 2
69117 Heidelberg