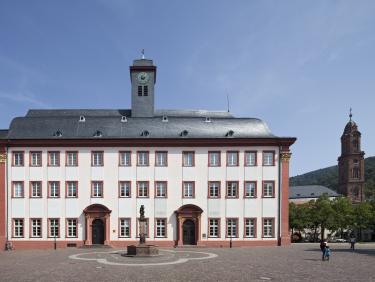 About the University
With a long tradition of shaping the future, Heidelberg University sees itself as an internationally oriented research and teaching institution that offers a rich range of subjects and disciplines. It acknowledges its responsibility to humanity, society, and nature and is committed to broadening and harnessing its knowledge and skills, in a spirit of open-mindedness and tolerance toward individuals and ideas, for the benefit of future generations.
History of the University
SEMPER APERTUS (Always open) has been Ruperto Carola's motto since its founding in 1386. Numerous great minds have studied, researched and taught here. Reflecting this spirit of openness, Germany's oldest university has significantly shaped knowledge and society since 1386.
Heidelberg Profiles
Since its establishment in 1386, Heidelberg University has produced a wealth of prominent and influential personalities – researchers, teachers and graduates alike.