HAImail
The alumni e-mail address of Heidelberg University - show your affiliation and benefit from special advantages at the same time
Do you feel connected to your alma mater? Would you like to show this to others? Then you too can use the good name of your university in your e-mail correspondence. Would you like to receive access to university offers and speed up the associated registration processes? Then communicate via your HAImail and thereby prove your HAI membership directly.
You already have an HAImail? Click here to go directly to your mailbox.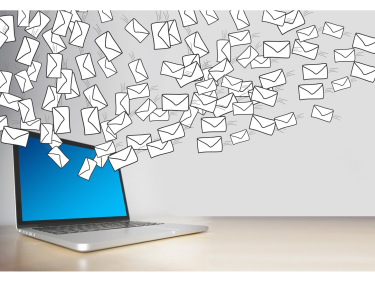 Warning – Current Phishing Campaign
The university is currently warning of a professional phishing campaign – please refer to the information on the websites of the Computing Centre.
Details
Your individual, personal e-mail address
Facilitates access to university services
Enriches your message with the reputation of Heidelberg University
Access from anywhere and any device via the Exchange Server web interface
Can be integrated into other e-mail programmes
Management of your contacts and appointments
You can apply for your HAImail, the alumni email address of Heidelberg University, directly when registering for Heidelberg Alumni International or subsequently free of charge. We will create your personal HAImail for you according to the principle firstname.lastname[at]alumni.uni-heidelberg.de. If an address is already assigned to a person with the same name, we will of course offer you a variant close to the name in consultation.
APPLY FOR HAImail ...
 
... as member of the HAI network... as part of a new registration
Frequently asked questions
Table
Question

Answer

WHAT ARE MY LOGIN DETAILS?
WHERE DO I FIND THEM?

The login details or access data for HAImail consist of user name and password:

Username = your complete HAImail address
Password = automatically generated start password or changed personal password.

After setting up your account we have sent to you both pieces of information by letter post. Ideally, you have changed the automatically generated password to a personal password of your choice in the meantime.

MY PASSWORD FOR HAIMAIL DOES NOT WORK. WHAT COULD BE THE PROBLEM?

The Caps Lock key on your keyboard is activated
The language of your keyboard has been changed and the letters are in different positions, e.g. Z and Y are swapped between the German and English keyboard, also numbers and special characters are in different positions.
You try it with your password for your account in HAInet – HAInet and HAImail are different systems for which you have probably assigned two different passwords.
When logging in for the first time with the automatically generated start password: watch out for any confusion of capital i and small L as l
It really is an old/wrong password

HOW CAN I CHANGE MY PERSONAL PROFILE SETTINGS?

Please log in to your account via the web interface and edit it in the settings of your account.

HOW BIG CAN ATTACHMENTS BE WHEN SENDING AND RECEIVING?

With your HAImail, you can send and receive attachments up to a maximum size of 30 MB (megabytes).

CAN I ALSO USE HAIMAIL IN AN OPERATING SYSTEM OTHER THAN WINDOWS?

You do not need a specific operating system to use HAImail. Via the web interface of the Exchange Server, you can open your HAImail on any system and device via any existing internet browser.