Funding people
Amirana Scholarship
Inadequate health care systems in many countries of the world, increasing global pandemics, hunger and poverty and, last but not least, a growing shortage of skilled workers require young, motivated medical professionals.
They will support and develop the global health system in the coming decades, work in countries of the Global South under sometimes very difficult working conditions, cure diseases and save lives. But until then, some of them need support themselves. Let's help them now to help others later.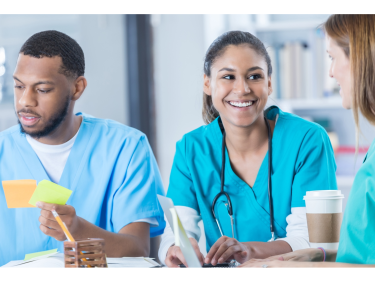 With the Amirana Scholarship, you support medical and dental students from countries of the Global South who have got into financial difficulties through no fault of their own. With bridging scholarships, we try to provide temporary help quickly and unbureaucratically, to prevent students from dropping out of their studies and to create free space in their exam preparation.
In addition to increased tuition fees for international students, costs for textbooks, expensive dental equipment, the rising cost of living is more and more causing problems. Personal emergencies, political conflicts or increasing inflation in the home country can unexpectedly throw the already financially tight planning out of balance. The scholarship creates a temporary free space that allows them to survive the spontaneous emergency and continue their studies at the same time. Your donation for the Amirana Scholarship can save livelihoods and, in a second step, lives.