Germany Scholarship
How Can I Apply?
The Germany Scholarship is awarded once a year to talented and committed students at the start of each winter semester. Learn more about the formalities and deadlines when applying for the Germany Scholarship, on this page.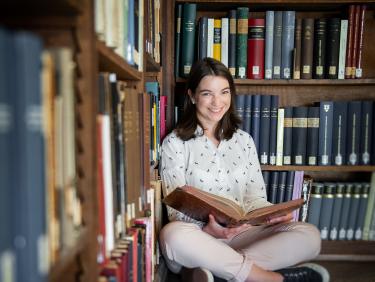 Who can apply for a germany scholarship?
You can apply for the Germany Scholarship if you belong to one of the following categories:
New students who would like to begin their studies at Heidelberg University in the winter semester,
Students who want to transfer to Heidelberg University in a higher semester or begin a Master's degree programme in the winter semester,

Students enrolled at Heidelberg University (except for short-term students, doctoral students, students in the preliminary induction German course or the preparatory course (Studienkolleg)).
Anyone receiving aptitude or performance-based financial support of 30 euros or more per month on average cannot receive a Germany Scholarship, even if approved. You can still apply for a Germany Scholarship if you are receiving other support in the amount specified above, but if approved, you must choose one or the other. Since BAföG is income-related, it is not considered as another support.
Note: New and continuing medical informatics students apply at Heilbronn University for the Germany Scholarship.
Information on the application and selection process will be published in time on this website before the start of the application period for the funding period winter semester 2023 | 2024 – summer semester 2024. The application period will probably take place from 15 July to 31 August 2023.