Online-Service
Online-Service
Our online functions are intended to save you steps as well as simplify and speed up the various processes. Please use these functionalities to your benefit. Using the online functions is voluntary. Re-registration via LSF is no longer possible from the summer semester 2022 onwards. This also applies if you have given a SEPA mandate in the past. You can only pay the fees by bank transfer.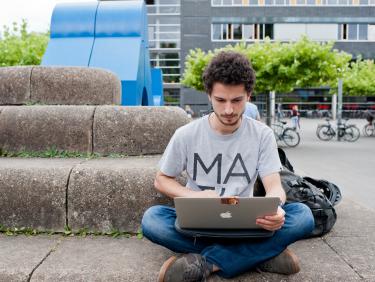 Online Service of the Student Administration
You can use our online services for the following:
Access and print certificates (available directly after successful re-registration) 
Amend address information or your student identification picture directly in our database. 
To make use of these online functionalities, you will need a username, a password and transaction numbers (TAN). You will be able to generate TAN numbers for your own use.
THE UNI-ID: ACCESS TO IT SERVICES
The University Computing Centre offers a wide variety of digital services for the students at Heidelberg University. The Uni-ID is the university's central user identifier and it is indispensable for getting along in study courses. Activating the Uni-ID enables students to access all digital services, such as WiFi, email, public printers, LSF and many others.
LSF: Teaching, Studying and Research
Heidelberg University uses the LSF software to provide the Heidelberg University LSF portal, a central information system that offers details on courses and lectures, departments, facilities, and university members.
LSF includes the possibility for students to edit selected student data and the organization of exam management. Currently, 600 people of all institutes are authorized to modify seminars, lectures and personnel data in the LSF. The URZ assists them with training sessions and phone support.
Use this online function to print out the following certificates:
    Semester data sheet (to save in your academic record)
    Enrolment certificate
    National student grant (BaföG) certificate of receipt
The verification number is used to verify the certificate's authenticity.
Use this function to change your contact data.
This includes
Change of address (street address, city)
Change of telephone number
Change of e-mail address