Faculty of Modern Languages
Classical and Modern Literature
Classical and Modern Literary Studies is a unique field of study: In interdisciplinary lectures, seminars and practice classes, the subject illustrates the major trends of Hebrew-Jewish, Greek-Latin as well as modern literary and cultural developments.
The subject is reminiscent of the legacy of the Romance philologist Ernst Robert Curtius who developed a brief yet succinct efficacy of interdisciplinary philological research and teaching in Heidelberg in the 1920s. Very soon after first publication in 1948, his magnum opus European Literature and the Latin Middle Ages (Europäische Literatur und lateinisches Mittelalter) became the foundation for the concept of philology, which focusses in equal parts on Greek-Roman antiquity, Christian-Jewish culture and the world of ideas of modern European literature. 
The guiding principle, i.e. that modern Europe can only be understood by analysing its roots in antiquity, is still just as relevant today. For example: The analysis of the formative factors of century-long tradition forming raises awareness of the heterogeneity and specificity of competing cultural ideas and artefacts.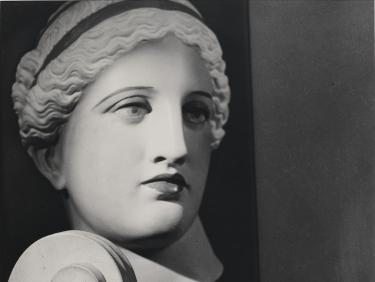 Special Features and Characteristics
Thanks to the large number of involved institutions, the field of study 'Classical and Modern Literary Studies' offers a wide range of electives. For example  
classical literary studies, i.e. Latin and Greek studies  
modern European, North, Central and South American literary studies (English studies, German studies, comparative German studies, Romance studies, Slavic studies) 
courses offered by the Heidelberg College for Jewish Studies
Classical literary studies 
Classical philology is concerned with Greek and Latin language and literature. The research focus of Latin studies is the classical literature of the Late Republic and the Early Empire, the theory of literature and philology as well as the continuance of antique literatures in the modern world.  The core area of teaching and research in Greek studies is the Homeric epic, drama and historiography, the theory of literature and history as well as its reception in modernity.  Medieval and neo-Latin philology puts the complex traditional events into a variety of perspectives. 
Modern literary studies 
The research foci of the modern philological subjects include a broad spectrum of scientific questions related to European and non-European literatures, languages and cultures. These include theoretically, methodologically and historiographically oriented projects with which to analyse texts in their role as cultural heritage.  
Jewish studies 
In research and teaching, the Heidelberg College for Jewish Studies (HfJS) focusses on, among other, the bible and bible interpretations, the Talmud, codices and Rabbinic literature, Jewish philosophy and intellectual history as well as Jewish literatures.
Graduates may find work in all areas that require humanist, networked thinking skills, linguistic competence and initiative. These include, e.g., publishing houses, cultural institutions, academic research and teaching. 
I study comparative literature because I am extremely interested in literature, have been writing for a long time and would like to gain an overview and perspective of world literature.
Laia Olive-Rafols, 24, Classical and Modern Literature, 5th semester Master