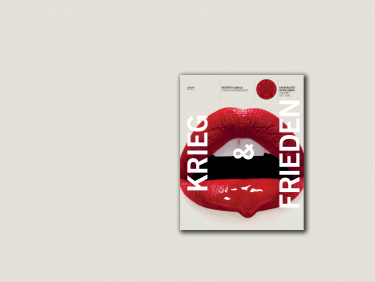 DEAR READERS OF RUPERTO CAROLA,
100 years after the beginning of the First World War, the 'Great War' of the 20th century, we dedicate this latest edition of our research magazine to the topic of 'War & Peace'. In view of the many political, cultural, religious and ethnic centres of conflict and violent struggles around the globe, this topic could not be more relevant. The number of wars, Heidelberg conflict researchers have found, reached a new high in the past year.
In addition to research projects on past and present conflicts across all continents, the authors also examine the cultural and historical aspects of peace initiatives, times of peace and peace treaties. Some of them deal with our central topic from perspectives that only seem pertinent at second glance: they present their research on galactic cannibalism and semantic battles, and discuss new findings on autoimmune diseases and autoaggressive disorders – the wars that are waged within our own body and mind.
In this way, the research magazine once again reflects the special profile of our university that is built on the diversity of disciplines and the competence and expertise of our colleagues. I wish you an inspiring and productive reading experience!
Prof. Dr. Bernhard Eitel
Rector of Heidelberg University