Faculty of Modern Languages
Translation Studies for Information Technologies
The Translation Studies for Information Technologies degree programme focusses on the translation of German texts into English and vice-versa, with particular emphasis on the technological aspects. A second area of the curriculum consists of Information technology and engineering science.
The Translation Studies for Information Technologies at Heidelberg University is offered in collaboration with the Mannheim University of Applied Sciences. The programme was developed in response to the growing need for technical translators with an educational background in not only linguistics and cultural studies, but also in engineering. In today's IT sector, translators must possess both outstanding foreign language skills and solid technological know-how in the area of translation.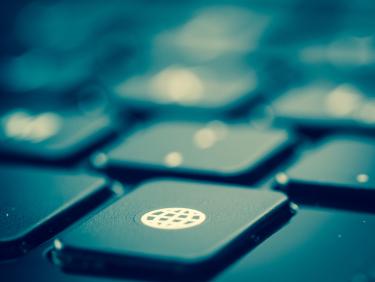 Special Features and Characteristics
This degree programme is characterised by its strong interdisciplinary approach. Lectures and courses are held at two locations:  
Courses in translation theory and practice are held at the Heidelberg University Institute of Translation and Interpreting (IÜD), while  
courses in engineering science are taught at the Department of Computer Science and Electrical Engineering at the Mannheim University of Applied Sciences.  
In addition, through their choice of an individualised combination of courses offering instruction in core and supplemental competencies, students have numerous opportunities to shape their own course structure.  The long-standing collaborations established between the IÜD and Mannheim faculties with similar departments at prestigious educational institutes both within and outside of Europe give students an advantage in securing studies or internships abroad.  The IÜD also operates its own internship office, the "Praktika-Center" to assist students in their search for translation internships within Germany and abroad.  
To aid students in their transition to professional life, each year, in cooperation with the German Association of Interpreters and Translators (BDÜ), the department offers advanced training and business start-up seminars specifically tailored to the needs of future translators. 
Research at the IÜD is distinguished by its interdisciplinary nature and participation in international scientific collaborations, and, within the department of Translation Studies for Information Technologies, is so structured that students begin to gain insight into research activities from the very beginning of their studies.  
Along with Translation Studies as an area of disciplinary intersection, the IÜD is pursuing research in the following areas: 
Discourse and cognition  
Contrastive linguistics 
Lexicology and terminology research 
The research groups pursue a wide number of methodological approaches. In Translation Studies for Information Technologies, there is a strong emphasis on corpus-based research. 
The lecture series "Translation in Theory and Practice" provides students with the opportunity to engage in research-oriented discussion and exchange with both German and international representatives of the above-mentioned disciplines. 
This degree programme serves as a bridge between a degree programme in engineering and a humanities degree programme. Graduates will have gained a career profile for which there is a greatly increasing demand, giving them access to professional opportunities in a number of currently fast-growing sectors:  
Technical translation 
Technical documentation 
Software localisation 
Multilingual web publishing
I initially wanted to study translation but then discovered TSIT and thought the combination with information technologies sounded much more interesting. I also believe that having technical skills will be very helpful in my future career.
Carolina Tack, 20, Translation studies for information technologies, 3rd semester Bachelor
Further Interesting Subjects