Faculty of Philosophy
South Asian Studies
Degree programmes in South Asian studies at Heidelberg University offer students in Europe a unique opportunity to study geographical, social and economic aspects of South Asian culture, in combination with historical and philological aspects. Alongside the linguistic and cultural traditions of South Asia, degree programmes consider a broad field of contemporary, modern regional studies.
Degree programmes in South Asian studies are interdisciplinary and have a strong link to practice. Courses will equip students with practical language skills, as well as knowledge of philological, cultural, social, economic and scientific aspects of South Asian culture. These aspects may be studied in relation to the following countries; Bangladesh, Bhutan, India, the Maldives, Nepal, Pakistan and Sri Lanka. In view of the strong linguistic and historical links that these countries have with the Indian subcontinent, neighbouring regions of Afghanistan and Tibet and the languages spoken in these countries, also form part of courses' content.  
Programmes offered cover all subjects available at the Institute: Developmental Economics, Ethnology, Modern Foreign Languages and Literature, Cultural and Religious Histories (Classic Indology), History, Geography and Political Science. In addition, professors in Buddhism, Media Ethnology and Art History, as well as guest professors from governmental organisations in India, Pakistan and Sri Lanka, based at the Heidelberg Center for Transcultural Studies (Heidelberger Centrum für Transkulturelle Studien), are also involved in teaching and research.  
A central focus in placed on the development of students' language skills. Intensive language courses are therefore offered in the Bengali, Hindi, Classical Tibetan, Nepalese, Pali, Sanskrit, Singhalese, Tamil, colloquial Tibetan and Urdu.
Students who are studying South Asian studies as a major subject spend the fifth  semester in South Asia. This gives students numerous opportunities to use their theoretical knowledge in practical applications and gain new insights to inform their individual period of study.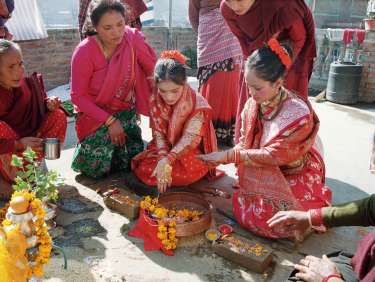 Special Features and Characteristics
The South Asian Institute at Heidelberg University has exchange programmes with many top universities in South Asia. In addition, the Institute participates in the ERASMUS programme and has ERASMUS agreements with a number of universities in Europe (Edinburgh, Florence, Kaunas, Leiden, Oslo, Paris, Turin, Trieste, Warsaw, Vienna, Vilnius) which specialise in South Asian studies. This enables students to gain a degree qualification which is global, specialised, and relevant to practice.
The Institute regularly offers summer school courses in a variety of South Asian languages and also cooperates with other summer schools in Germany and India.
The library has one of the world's most extensive collections of literature relating to South Asia.
The South Asia Institute in Heidelberg is Europe's leading centre for South Asian studies and has an active international research network. The Institute and its branches in New Delhi (India), Kathmandu (Nepal) and Colombo (Sri Lanka) provide the ideal platform for applied interdisciplinary learning and research.  
Academics in the department have been conducting research into the countries of South Asia since 1962. Departmental research focusses on topics including:  
growth and development 
medical anthropology 
high mountain research 
geographical development research 
political ecology 
land use systems (including GIS and interpretation of satellite images) 
modern history from approx. 1500 to today 
gender research 
ethno-Indologie 
comparative political science 
international relations in South Asia 
governance 
literature from the modern and early modern era 
modern intellectual history 
media and film
Graduates of degree programmes in South Asian studies may pursue a career in the following fields:  
publishing 
radio and television broadcasting 
communications and translation 
further education 
business consultancy 
in trade associations with overseas contacts 
in international organisations (such as the UN or the EU) 
international cooperation (for the GIZ for example) 
in humanitarian organisations (such as Malteser of the International Red Cross) 
in universities, research institutions and think tanks
My interest in South Asia and its languages was awakened during my voluntary service in Delhi, India. I chose Heidelberg because it is the only independent South Asia institute of its kind and the academic programme is very broad with an interdisciplinary perspective.
Rebecca Hadank-Rauch, 22, South Asian studies, 7th semester Bachelor