Faculty of Engineering Sciences
Pharmacy
A degree programme in pharmacy qualifies graduates to work as pharmacists. In addition, students acquire natural-scientific skills also required by industry and in other professions.
The degree programme in pharmacy is interdisciplinary and scientifically-oriented. Students learn the basics of chemistry, biology, physics and physiology as well as molecular biology, pharmaceutical technologies, pharmacology and clinical pharmacy. This approach enables graduates to work in any field associated with drugs and medicines. This includes the discovery of new pharmaceutical agents, practical manufacturing and testing of drugs and medicines as well as the configuration of individual therapies for patients.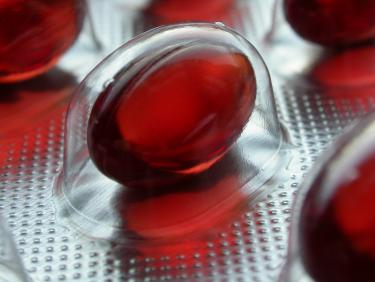 Special Features and Characteristics
The degree programme is organised and run by the Heidelberg Institute of Pharmacy and Molecular Biotechnology, which is a modern, interdisciplinary centre for substance research, in cooperation with medical departments. 
Degree programmes in pharmacy with the goal of becoming licensed are organised by the licensing regulation for pharmacists throughout Germany. 
Heidelberg University is the first university in Germany to no longer administer the initial state examination as a central examination but in the form of examinations taken over the course of stage 1 studies. Students can also study abroad at one of the partner institutions. 
Research at the Institute of Pharmacy and Molecular Biotechnology centres around the development, analysis, and application of substances and pharmaceuticals as well as the elucidation of molecular and cellular mechanisms of action. This involves the use of experimental techniques from the areas of chemistry, molecular and cell biology, pharmacology, bioinformatics, and pharmaceutical technology.  
Areas of research focus include nucleic acids as tools and therapeutic structures, new anti-infectives, molecular evolution research, and proteomics. Other key research areas include systems biology, drug targeting, substance transport, and research into neurodegenerative diseases.
Graduates of the degree programme in pharmacy have numerous career options. Pharmacists work  
in public and hospital pharmacies 
in the pharmaceutical industry 
in science and research 
in health departments and administration 
in specialist publishing houses 
for the German army  
for health insurance providers 
Graduates also find work in consulting companies, science journalism, political and media consultancies as well as non-governmental organisations such as Pharmaciens Sans Frontières.
I was always interested in medicine and natural sciences but didn't want to go into medicine per se. Pharmacy is the perfect synthesis and also allows me to pursue my passion for chemistry and biology. I can see myself working in research in this field.
Yasmin Dabiri, 29, Pharmacy, Ph.D.
Newly admitted Heidelberg University students with foreign school-leaving certificates and admission have the opportunity to attend a four-week preparatory course in September to prepare for their studies.