Faculty of Law
Corporate Restructuring
The academic programme Legum Magister in corporate restructuring is aimed at German and foreign lawyers and economists who want to train or further develop their skills as experts for restructuring following an initial broad yet fundamental legal or business education and training as business consultants.
Corporate crises can cause considerable problems for legal and business systems. The dire consequences of corporate insolvency often trigger the question how to recognise and cope with corporate crises in a timely manner. 
Students will learn in an instructive environment that links theory and practice. The programme is divided into 6 modules that each respectively focus on a special field relevant to corporate restructuring. Students will learn to recognise and structure corporate crises as well as to solve arising problems. 
The courses in a module are taught as block courses over the course of three to four days with an additional examination day.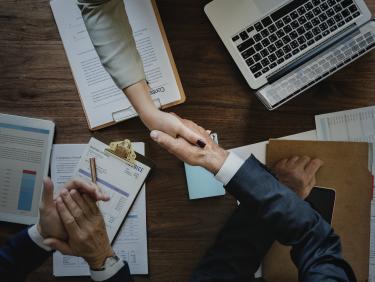 Special Features and Characteristics
Legal and business education programmes often do not have sufficient capacities to teach students the skills required to deal with corporate restructuring. To close this gap, Heidelberg University has become the first university in Germany to offer a postgraduate, interdisciplinary degree programme in corporate restructuring. The programme remains unique due to its interdisciplinary approach and practical relevance. The main objective of the degree programme is to enable students to independently recognise, structure and solve scientific questions and practical problems. The carefully selected topics create the ideal basis with which to train restructuring experts. Due to the interdisciplinary legal-business approach, as well as the union of theory and practice, graduates are provided with clear career perspectives and can therefore create added business value.
Primary research interests include: 
Commercial law 
Corporate law 
Insolvency law 
Taxation law 
Labour and industrial constitution law 
Business administration 
Management and corporate restructuring
Qualified restructuring experts have a wide range of career options. These include careers in small, medium-sized or larger law firms, business consultancies, insolvency consulting firms, auditing companies, tax consultancies, internal restructuring departments in businesses and public administration.
The greatest added value was the extraordinary quality of the lectures as well as direct access to renowned practitioners and their declared capacity in the field. This programme truly conveys relevant topics.
Marion Linck, 39, Corporate restructuring, 3rd semester LL.M.
Further Interesting Subjects