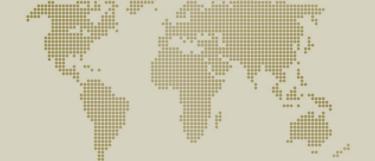 Travel Allowances from the Young Researchers Fund – Apply Now
You are planning a research stay in Germany or abroad in the second half of 2023 or would like to participate in a conference or a summer / winter school or workshop and are unable to cover the travel costs yourself?  Then you should apply for a travel grant from the Young Researchers Fund amounting to a maximum of € 1,500 until 21 May 2023.
Prerequisities for an application
You have completed your studies with above-average grades.
Your planned research stay, conference or summer school will take place in the period from 1 July to 31 December 2023 (The start of the trip must fall within the application period and your travel may continue into 2024).
The research stay or participation in the conference, summer / winter school or workshop is relevant to your doctorate. 
You have been admitted as a doctoral candidate to your Faculty at Heidelberg University (Annahme als Doktorand*in).
Travel expenses that can be reimbursed
Travel expenses of up to € 1,500 can be reimbursed from the Young Researchers Fund. Please indicate your expected expenses in the application form. Unfortunately, expenses that exceed the amount for which you have applied will not be refunded. Reimbursement will be made on the basis of the receipts submitted.
The following expenses can be reimbursed:
Costs for outward and return trip as well as local public transportation (airfare, train faire, tickets for public transportation etc.)
Costs for accommodation without meals (hotel, private room rental, guesthouse apartment).
Please note that accommodations can only be covered at the most from one day before to one day after the event.
Conference fees (registration / participation fees)
Please submit the documents required for the payment as well as a copy of the approval of the travel allowance no later than one month after the trip has taken place to Division for Foundations and Assets | Department 8.1 Foundations and Assets | Seminarstraße 2 | 69117 Heidelberg.
Please note: If your trip is financially supported by an external funding, please submit a copy of your application to the external organisation / institution.
Please note that the following costs cannot be reimbursed:
Costs for meals,
costs for books, photocopies and leasure activities,
costs for private travels and
costs for trip cancellation insurance.
The application must be completed until 21 May 2023 and takes place in three steps:
Fill out and send the online registration form (link)
 
Fill out the application form and send the application documents via email to the Graduate Academy: 

Application form (PDF document)
Degree certificate of the last course of studies
Acceptance as a doctoral candidate or enrolment for doctoral studies
If applicable, confirmation of acceptance (conferences, etc.) / invitation letter (research travel)
If applicable, confirmation of funding for acquired external funding
 

Evaluation by your first doctoral supervisor (PDF document)
The evaluation must be sent via email by your first doctoral supervisor directly to the Graduate Academy by 21 May 2023:
Please note: Please fill out the application form (PDF document) eletronically. Save the form on your computer before filling it out, otherwise your data may not be transmitted correctly. After filling out the form, please save it again. Please use an Apple or Windows operating system to fill out the forms. The forms are not compatible with a Linux system.
The Young Researchers Fund is financed by donations and endowment contributions. We would like to thank each and everyone who makes the awarding of travel allowances and completion grants possible with their support.
The awards notifications are sent out about 6 – 8 weeks after the deadline.
Applications received after the deadline as well as incomplete applications will not be considered.
If you cannot go on your planned trip, you will automatically forfeit your travel allowance.
Please contact us immediately if you have to postpone your research trip. The travel allowance will apply to the postponed trip only if the purpose and destination of it remains unchanged.
Your Contact for Questions About the Application
Graduiertenakademie
T: +49 6221 54-19766
ga-docs@uni-heidelberg.de
Postal address
Graduiertenakademie
Im Neuenheimer Feld 370
69120 Heidelberg