Financial Aid Fund
Information for Students
The Financial Aid Fund offers an easy-to-obtain aid for students confronting financial obstacles. Find out on this page if you are eligible for this aid and how you can request help.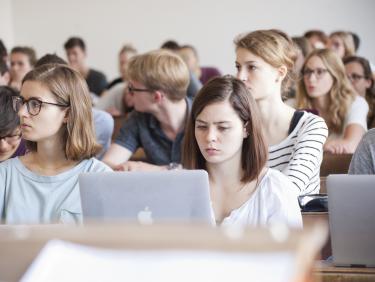 Students of Heidelberg University of any nationality are eligible to apply if they face financial difficulties caused by an exceptional situation (e.g. loss of part-time job, coronavirus pandemic, illness etc.) through no fault of their own.
HOW AND WHEN CAN I APPLY?
Applications are possible all year round. Please get in touch with the contact persons mentioned below if you are interested in applying.
WHAT IS THE AMOUNT OF FUNDING AND FOR HOW LONG WILL IT BE GRANTED?
The amount of the funding depends on the personal situation of the student. The average amount per month is between 400  and 700 €. The funding period is determined individually. In general, the funding is granted for a maximum of one semester.
WHICH DOCUMENTS DO I HAVE TO SUBMIT?
an expert report issued by an expert reviewer showing the progress of your studies
letter explaining the emergency situation
self-disclosure of the financial situation (presentation of revenue and expenditure, information on previous student funding → part of the request form), further documents can be requested, if necessary
current enrolment certificate
tabular resume