Remember the University
How to Write a Will
There are different ways to set up a will. To make sure your will is valid, certain formalities must be respected.
A will definitely is one of the most important documents you will have to create in your life. It permits you to define what your assets should be used for as well as to nominate the persons you want to be your heirs. At the same time, it is also an expression of your individual wishes and values and provides a guarantee that your wishes will be respected long after you are gone. Without a will, the German legal succession applies.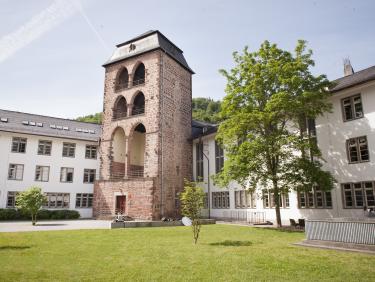 Handwritten will or notarial will?
Handwritten will
create a handwritten document (a will typed on a computer is invalid)
sign the document with your first name and family name
please do not forget to indicate the place and date
Notarial will
make a will assisted by a notary
advantages: will is kept by the notary + avoids errors that could create difficulties for your heirs and makes sure the will is valid
CAN I MAKE SUBSEQUENT CHANGES?
You can change your will if you have written it by yourself. You can either create a new document by revoking all previous wills or make the changes in your current one. Please note that all changes must be dated and signed.

A joint will (a will that has been set up with a spouse, for instance) can only be replaced by a new one if both parties agree which means in their lifetime.
Please make sure you nominate the persons or institutions correctly and use precise wording. Please indicate the complete names of all persons or institutions besides Heidelberg University you want to benefit from your last will as well as the complete addresses. Make sure to express who will receive which object und use precise descriptions. This helps to avoid misunderstandings.
WHO IS THE RECIPIENT OF MY LAST WILL?
Regardless of the type of estate, purpose, faculty or institute you want to support, the University as an institution
is the beneficiary/recipient of your last will:

Universität Heidelberg
Körperschaftsvermögen
Grabengasse 1
69117 Heidelberg
Further useful information