Faculty of Modern Languages
Ibero-American Studies / Spanish
Romance studies considers Romance languages, literature and cultures. The focus in Spanish is on the Spanish-speaking world.
Romance studies covers research and teaching in the field of Romance languages, literature and cultures. The most important Romance languages, which all derive from Latin, include French, Spanish, Italian, Portuguese, Romanian, Occitan, Catalan, Gaelic, Sardinian and Rhaeto-Romanic. Variants of these Romance languages, literatures and cultures are also found outside Europe, in parts of Latin America, Canada, North and West Africa. 
Degree courses in Spanish encompass areas of Spanish language, literature and cultural studies. In addition to this content, students attend language sessions which are conducted exclusively by native speakers from Spain or Latin America.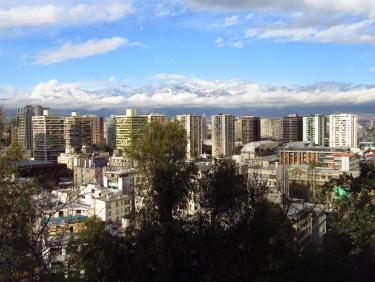 Special Features and Characteristics
Erasmus cooperation agreements with 14 Spanish universities, university cooperation agreements with the Colegio de México in Mexico City and the Universidad de Chile in Santiago 
interdisciplinary and international research networks via the Heidelberg Center for Ibero-American Studies (HCIAS). 
internal and external links with different research centres, for example the European Linguistics Centre (Europäischen Zentrum für Sprachwissenschaften, EZS) 
numerous international research contacts, for example with the Departamento de Filología Española of the Universidad de La Laguna (Tenerife); participation in the international research network Plataforma hispanoalemana: Saberes humanísticos y formas de vida and in the international project Sujeto e Institución Literaria en la Edad Moderna (Universidad de Córdoba, Spain) 
Participation in the research training group for doctoral students Was ist Tradition? 
Special research area 933, material text cultures, TP C09: Body markings: Text and body in pre-modern Iberian literature 
specific formats for teaching sessions  
The main research interests in linguistics are: 
language history, language change and language contact with relevance to Spanish 
synchronised and diachronic analyses of syntax, semantics and morphology 
variational linguistics  
historical sociolinguistics and pragmatics, discourse linguistics 
language standardisation and language criticism 
evidentiality 
Literary studies are anthropological, poetical and comparative in their approach. Main research interests (in connection with the literary history of all major Romance languages) are: 
Theater in the 16th/17th century  
Spanish Conceptismo: Góngora, Gracián 
Cervantes 
The Latin American novel in the 20th century  
Literary theory 
Hermeneutics and deconstruction 
Transgressions between literature and philosophy 
Psychoanalysis and literature 
Figurative insight 
Medieval historiography 
Novela sentimental (15th century) 
The Spanish picaresque novel 
Colonial literature (15th – 18th century) 
Theater Siglo de Oro 
Pre-modern science and literature 
Latin American fiction 1800 – today 
Literature and subjectivity 
Literature and ideology
Decolonisation
Latin American philosophy of culture
Theories of the subaltern
Latin American literary theory
Graduates of a degree programme in Spanish may pursue a career in the following fields:  
teaching (German secondary school - Gymnasium) 
training and consulting institutions 
universities and research institutes 
media 
communications and translation 
publishing 
tourism 
and other fields in which knowledge of the Spanish language, literature and culture is of benefit.
I chose Ibero-American Studies because it is my goal to gain a deeper understanding of the concept of 'contact' by studying both theory and methodology. The academic programme's interdisciplinary perspective provides with deeper insights into the complexity of linguistic, cultural, historical and current phenomena.
Maria Celeste Montiel, 33, Spanish/Ibero-American Studies, 2nd semester Master
Further Interesting Subjects