Faculty of Modern Languages
Portuguese/Romance Studies
Romance studies considers Romance languages, literature and cultures. Degree programmes in Portuguese consider these in relation to Portuguese-speaking areas of Brazil.
Romance studies covers research and teaching across Romance languages, literature and cultures. The most important Romance languages, which all derive from Latin, include French, Spanish, Italian, Portuguese, Romanian, Occitan, Catalan, Gaelic, Sardinian and Rhaeto-Romanic. Variants of these Romance languages, literatures and cultures are also found outside Europe, in parts of Latin America, Canada, North and South Africa. 
Degree courses in Portuguese encompass areas of Portuguese language, literature and cultural studies. In addition to this content, students attend language sessions which are taught exclusively by native speakers.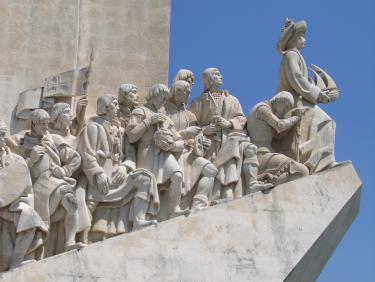 Special Features and Characteristics
Heidelberg University has ERASMUS agreements with three universities in Portugal (Lisbon, Coimbra, Porto), a cooperation agreement with Universidade Federal do Rio Grande do Sul – Porto Alegre, and has a research and teaching partnership with the UERJ-Universiade Estadul do Rio de Janeiro. 
interdisciplinary and international research networks via the Heidelberg Center for Ibero-American Studies (HCIAS).
Research in Heidelberg is conducted in the fields of linguistics or literary studies. 
Linguistics: 
language history, language change and language contact in relation to Portuguese on the Iberian Peninsula and in Portuguese-speaking countries outside Europe, in particular Brazil. 
synchronised and diachronic analyses of syntax, semantics and morphology 
historical sociolinguistics and pragmatics, discourse linguistics 
language and communication at an older age 
Literary studies: 
Medieval and early modern historiography 
novela sentimental 
chivalric romance 
epic (early Modern, nineteenth century Portugal and Brazil) 
Renaissance and Barrock literature 
Fernando Pessoa 
Brazilian narrative (nineteenth and twentieth centuries)
Graduates of a degree programme in Portuguese may pursue a career in the following fields:  
training and consulting institutions 
universities and research institutes 
media 
communications and translation 
tourism
I chose Portuguese because I am interested in the language and the culture. I was previously in Heidelberg as an au-pair and decided to come back because it is a very beautiful town.
Ilona Kylmälä, 21, Portuguese/Romance studies, 2nd semester Bachelor
Further Interesting Subjects