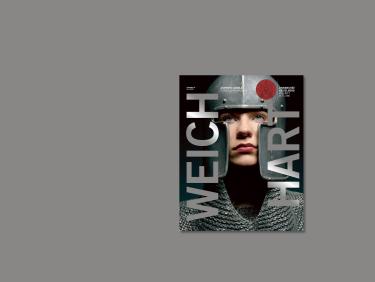 Dear Readers of Ruperto Carola,
When we started out with the new RUPERTO CAROLA research journal ten years ago, we wanted to give our local, national and international readership an understanding of the top-level research being conducted at Heidelberg University and of the scientists behind it, as well as showcase the special strengths of a comprehensive university. Today we are presenting the twentieth edition, entitled SOFT & HARD, and I am proud to say that Heidelberg University's research journal has set new standards in science communication. The winner of multiple national and international awards for its combination of socially relevant research topics and an outstanding layout, the journal is a joy to browse through, offering insights into the wide range of research across subjects and disciplines that our comprehensive university has to offer. I would like to extend my thanks to everyone involved, particularly the authors, the editorial team and the academic advisory council of the research journal.
The current anniversary edition with its central theme of SOFT & HARD traces an arc from malaria research, which looks back on a long and successful history in Heidelberg, to the research being conducted at our new Faculty of Engineering Sciences. The articles cover topics like personal development in adults, the acceptance of compromise in politics and the dual character of literary experience, as well as new biomaterials for joint regeneration and the interdependencies between hardware and software. I wish you a productive reading experience with our anniversary edition and look forward to sharing more exciting research news from Heidelberg University with you!
Prof. Dr Dr h.c. Bernhard Eitel
Rector of Heidelberg University