Faculty of Theology
Management, Ethics and Innovation in the Non-Profit Sector – Diaconal Leadership and Governance
Nowadays, social enterprises act as professional service providers within the framework conditions of the welfare state. Specific skills and knowledge are required for executive positions in these types of companies. Students learn to manage complex social, diaconal and ecclesiastical organisations and to shape the community in non-profit organisations.
The degree programme offers an attractive union of relevant topics such as leadership skills, innovation and non-profit management, organisation development and management with diaconal and ethical backgrounds of the fields of activity and the option for intensive reflection and development of own leadership and professional skills.  
To this end, Heidelberg University cooperates with the Protestant Universities of Applied Sciences in Darmstadt, Freiburg and Ludwigsburg. Students can select own special fields in the academic programme. These include: management of organisations in social contexts and systematic organisation management/diversity management. The aim of the part-time programme is to develop and reflect on ethical leadership skills.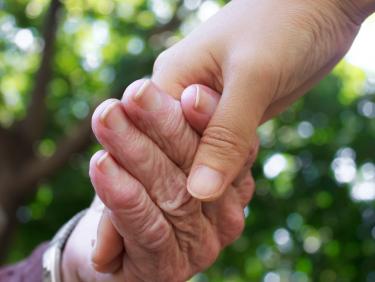 Special Features and Characteristics
Social innovation is essential in order to deal with future social and welfare challenges. The course is the only diaconal studies degree programme in Germany to offer a specialisation in innovation in the non-profit sector.  
A further characteristic of the programme is its focus on values-based leadership skills that are conveyed through management- and values-based courses that emphasise personality development. The cooperation agreements with the Protestant Universities of Applied Sciences in Darmstadt, Freiburg and Ludwigsburg make the programme particularly appealing in terms of practically-oriented research in the areas of social, diaconal and business sciences.
The main research interests in Heidelberg are:  
diaconal studies: ecclesiastical-theological and ethical basics 
transformation of the welfare state 
social innovation and innovation management 
leadership and the non-profit sector
The main target audience of this degree programme is: 
Executives in the non-profit sector who want to improve their leadership skills 
Executives who want to gain the necessary qualifications for first tasks in leadership in the non-profit sector 
Specialists and executives from the welfare sector who wish to learn more about organisation management in social contexts or about practical research and innovation 
Corporations, associations and administrations in the welfare sector who want to train their future executives
As a Doctor of Engineering, I want to improve working conditions and production processes for people with disabilities. The Master's degree programme 'Management, Ethic and Innovation in the Non-Profit Sector' enables me to gain the necessary additional qualifications.
Tamara Haein, 30, Management, Ethics and Innovation in the Non-Profit Sector, 3rd semester Master
Further Interesting Subjects