Institutions
Communications & Marketing
The Communications and Marketing department focuses on the internal and external communications of Heidelberg University. This department of the rectorate publishes information on the university's achievements in research, teaching, academic study and knowledge transfer, and organises interaction with the media and the general public, thus solidifying Ruperto Carola's position and reputation as a top university with a first-rate performance. Its mission is to boost the visibility and drawing power of Heidelberg University internationally to attract the best and the brightest over the long term.
The department 's primary aims is to convey to the university at large and to the public the strategic goals and mission of the university as well as the concerns of its leaders. All actors within the university as well as external partners are integrated into the respective central communication structures and processes. The establishment of a consistent image for the university also reinforces its identification from within and without.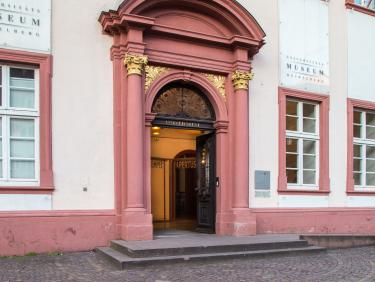 Tasks and Priorities at a Glance:
Press and media work
Advisory services for university members in handling the media and the public
Support for and publication of target-group-specific publications
Establishment and advancement of a consistent image
Graphics services for producing print products
Maintenance of the university's main web presence
Social media sites
Internal communications and services
Organisation of rectorate events and awards ceremonies
Room allocation
Marketing
Marietta Fuhrmann-Koch is press officer for Heidelberg University and manages the Communications and Marketing Department under the rectorate. The department comprises the following teams:
Press Office
Web Office and Internal Services
Corporate Design and Corporate Publishing
Event Management
She is responsible for the design, development, and implementation of Ruperto Carola's internal and external communications strategy.
Teams and Responsibilities