Andreas Ruppel Fund
Support Global Health Education
Late Professor Andreas Ruppel dedicated his life to biology and schistosomes, and more importantly to cultivating young researchers or educating about planetary boundaries; his efforts left the world a kinder place. To keep his legacy alive the Andreas Ruppel Fund was created.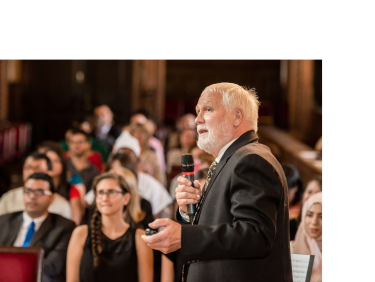 Prof. Dr Andreas Ruppel, a highly revered scientist in the field of Schistosomiasis was trained as a biologist in Germany, France, and Italy; he got his doctorate degree from University of Freiburg, and his habilitation from the University of Heidelberg in Germany. With a 45-year publishing record, much of Andreas' research focused on Schistosomiasis, a topic he considered both scientifically stimulating and, in his own words, would allow him to "contribute to solving real problems". Andreas engaged not just with the scientists also the local people; it was this fundamental concern for the precariousness of the human condition that he became active in the field of public and global health in the 2000s, participating in, and ultimately directing teaching at the Heidelberg Institute of Public Health (today Heidelberg Institut of Global Health, HIGH).
Donations received are held in an official account by Heidelberg University Hospital. The general fund may be used to support a student fellowship, travel funds for a student conference, workshop participation, research funds for a thesis project, or other teaching activities such as development of a new course or payment of external lecturers. You may donate to the general fund or earmark the money for a certain purpose, however, it should be linked to a teaching purpose.
So if you are able and feel so inclined, you may donate to a fund created in Andreas' name, which will be mainly used to support teaching and education activities.
Please use the following details for your payment instructions:
Payment recipient: Universitätsklinikum Heidelberg
Name of the bank: Baden-Württembergische Bank Stuttgart
IBAN No.: DE64 6005 0101 7421 5004 29
SWIFT Code/BIC: SOLADEST600
Subject line: D.10072830, alumni Fund – please don't forget to specify this subject line to make sure your donation can be allocated correctly
If you have any questions about the fund or your donation, please send an e-mail to AR-Fund@uni-heidelberg.de
THANK YOU VERY MUCH FOR SUPPORTING OUR ALUMNI WORK