Faculty of Engineering Sciences
Matter to Life
The objective of the Max Planck School Matter to Life is to address the questions of "what is life?" and "Can life-like processes, functions and objects be quantitatively described, simulated, predicted and created in the laboratory?". The work in this study programme focuses on methods to describe, model, and ultimately harness the laws of physics and chemistry that dictate the biological processes of dynamic spatiotemporal organization of life into molecules, cells, tissues and organisms. Thus, the MPS MTL not only pushes the boundaries of our understanding of life, but also paves the way for filling the knowledge gap in fundamental biology and finding innovative solutions to some of the most pressing challenges in biotechnology and medicine.
This is a joint Master's programme between Heidelberg University and University of Göttingen, with the courses taught by the Heidelberg faculty focusing on molecular systems chemistry and engineering. Approaching this topic from different perspectives of physics, molecular systems, bioengineering, and life sciences, ensures a unique multidisciplinary education.
The programme deals with interdisciplinary subjects of physics and chemistry in the context of biological processes and is extensively research-oriented. The robust theoretical and practical foundations enable students to scientifically describe, analyze, assess and successfully solve challenging problems and issues, and overall encourages them to think and learn independently. Students acquire an expert understanding of applications, connections, materials and processes in the chemical-physical foundations of life. An approach, that transcends multiple disciplines of study, ensures students are uniquely equipped to successfully address biological questions and tackle scientific conundrums from unconventional perspectives.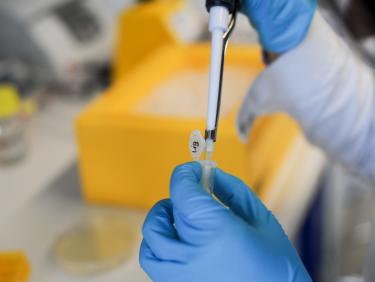 SPECIAL FEATURES AND CHARACTERISTICS
All students enrolled in this programme are integrated into the Max Planck School Matter to Life. The school brings together established scientists across different locations in Germany who work on diverse scientific topics in Matter to Life. The faculty comprises of leading experts in this field working across the premier universities and institutes of Germany. Since lecturers conducting the courses have strong research profiles, students can be part of a research-oriented degree programme and have the opportunity to work in an international and interdisciplinary community. The school further supports the students through a scholarship which will cover their living costs and tuition fees, thus ensuring the students can completely concentrate on their education  unencumbered by financial worries.
Since, this is offered as a joint degree programme between Heidelberg University and University of Göttingen, apart from the mandatory core modules, students can choose courses related to the subject offered at, and avail themselves of the resources at either of the universities. This increased flexibility ensures students can tailor their masters depending on their interests and aptitude.
Course work consists of weekly to bi-weekly lectures from our faculty professors. This is complemented by tutorials, wherein, problems and questions are discussed and knowledge is consolidated by solving prescribed exercises together. This 'inverted classroom' teaching approach enhances autonomy and problem-solving skills among the students. An ideal and low ratio of students to lecturers enables support tailored to the individual needs and interests of the students.
Students attend retreats, organized by the Max Planck Schools, where they would get a chance to interact and network with the faculty and other students, and learn about their research. Apart from this, they are encouraged to attend summer schools and scientific conferences, all aimed at broadening their scientific horizons. Students are also offered individual mentoring programme from the Matter to Life faculty to help in their professional and academic growth. Finally, upon successful graduation of their Master's, students are awarded their degree from both universities. Those who are qualified according to the PhD admission regulations can pursue a PhD at the Max Planck School Matter to Life.
The lectures are complemented by hands-on experience in the form of lab visits, internships, lab rotations, and an extended Master thesis. These opportunities enable the students to acquire practical knowledge from leading scientists in associated fields of research and gain a comprehensive grasp of diverse research environments.
Thanks to the unique structure of our curriculum, which incorporates coursework from departments of chemistry, physics and biology, students are prepared to work at the interfaces of these scientific disciplines, and to achieve outstanding results by combining the expert knowledge of these individual fields. The reputable research institutions in Heidelberg, such as Heidelberg University, the Max Planck Institute for Medical Research, the German Cancer Research Center (DKFZ) and the Heidelberg Institute for Theoretical Studies (HITS), make the city the perfect location for pursuing excellent research. Alternatively, students can pursue their research/practical components of their Masters at any one of our partner universities and institutes across Germany.
Graduates from this programme are optimally prepared for a career in science, be it in academia or industry. The programme provides students with excellent networking opportunities within the scientific community consisting of leading researchers from reputable universities and research institutions in the field of Matter to Life. After graduation, students can work in research institutions, universities, interdisciplinary laboratories as well as in other fields such as pharmaceutical, chemical or biotechnological industries. The multidisciplinary structure of the study course, outstanding teaching by world renowned researchers, close supervision at both a scientific and personal level, guarantee a successful start in our student's scientific career.
As a student in the internationally oriented Master's programme 'Matter to Life', I benefit especially from the excellent supervision by scientists from different subjects and disciplines, from the outstanding laboratories and facilities at Heidelberg University and the Max Planck Institute for Medical Research, and from the close cooperation with other non-university institutions on site.
Deus Mwesigwa, 24, Matter to Life, Master
Further Interesting Subjects