Faculty of Theology
Interreligious Studies
Interreligious Studies addresses the increasing societal and economic need for interreligious competence. Courses provide students with a comprehensive appreciation of issues which impact or inhibit the peaceful co-existence of varied religions, and equip them with an understanding of how interreligious understanding might be achieved. As an interdisciplinary subject, Interreligious Studies touches upon issues and subjects from the humanities, social and cultural sciences.
Alongside basic knowledge relating to different religious traditions and movements, students also gain understanding of important theological approaches. These consider how religions relate to one another, and offer students a means of comparing and negotiating sometimes contradictory theological convictions. Students gain theological, historical, social, and cultural knowledge, as well as critical hermeneutic skills. The course also enables students to develop a specialisation in particular topics within the field of theology. These might include religious convictions and practices from alternative religious traditions.
The course also addresses the realities of contemporary society. As well as the historical development of relations between different religions, increasing social mobility and the impacts of migration and forced movement are driving growth in religious pluralism in Europe. This has resulted in an increasing demand for knowledge of other religions and, above all, strategies to ensure the peaceful co-existence of varied systems of faith. Interreligious Studies prepares students for situations in which multiple different religions might exist side-by-side, and require informed navigation.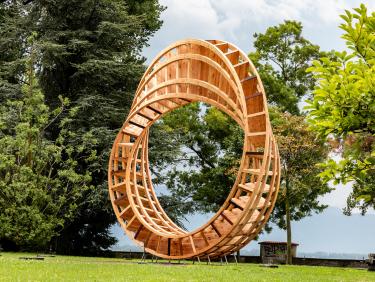 Special Features and Characteristics
Interreligious Studies is offered by the Faculty of Theology at Heidelberg University in collaboration with the universities of Strasbourg and Basel. The Heidelberg College for Jewish Studies is also an associated partner. All students must complete modules, and attend courses and lectures offered by the partner universities. Although subjects of relevance to Interreligious Studies are regularly encompassed in the courses and lectures taught at the Faculty of Theology at Heidelberg University, the course of studies extends well beyond the modules available at this institution. In particular, topics relating to Jewish theology, Islamic theology, and religious law are supplemented by external modules, courses and lectures.

Interreligious Studies has become available as a subject of study as a result of the collaborative European project, INTER•RELIGIO in which the Faculty of Theology at Heidelberg University has been involved since January 2017. As part of this project, four universities in the Upper Rhine region in Switzerland, France and Germany have joined forces with the purpose of addressing fundamental, historical and contemporary issues relating to religious pluralism. Through scientific exchange, research and innovative educational opportunities, these universities aim to contribute to the societal discourse around religious questions.
Courses in Interreligious Studies are closely informed by the research conducted at the Faculty of Theology and benefit from collaboration with the institution's research departments.
The ever increasing societal need for interreligious competence, particularly in light of global migration trends and the incidence of religious radicalisation, is associated with a growing demand for specialists with expertise in interreligious issues in a variety of professional fields. The skills gained in this course of study are applicable in a range of different professions, including roles in the church, in welfare and social work, journalism, political and international institutions, NGOs, as well as social and educational roles.
I have been fascinated by religions and the various theological convictions, as well as their resulting social, political and geopolitical effects, for many years. After graduating from the Sorbonne in Paris, I decided to enrol in the Master's degree programme Interreligious Studies in Strasbourg, Heidelberg and Basel. The curriculum is very exciting: The international and interdisciplinary orientation enables students to conduct research on the many facets of interreligious cooperation and to acquire the various required methods. An academic programme in three different countries is an extraordinary opportunity as well as a fantastic personal and intercultural adventure.
Jeanne Deysson, 28, Interreligious Studies, Master