Faculty of Philosophy
East Asian Studies
Students of East Asian studies learn about the societies in Japan, Korea and the Chinese-speaking world and study their historical and cultural developments, current manifestations and regional relationships.
The combination of approaches adopted from cultural and social studies enables students to study East Asia against the background of its long history and tradition as well as from the perspective of its current importance as a gravitational centre for the global economy and international politics.  
The academic programme includes the acquisition of sound knowledge of Chinese or Japanese. Students can select a specialisation in either Chinese studies, Japanese studies or East Asian art history (with a focus on either China or Japan).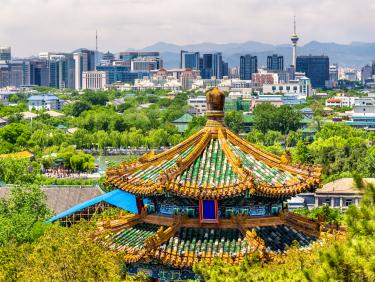 Special Features and Characteristics
The degree programme is offered by the Centre for East Asian studies, which belongs to the Centre for Asian and Transcultural Studies (CATS), Heidelberg University's Asia campus. Thanks to an academic diversity that is unique to Germany and 21 professorships in Heidelberg, Asia and its connections to Europe are studied from a cultural and social scientific perspective, ranging from the past to the present. The CATS also incorporates one of the largest Asia libraries in Europe.  
A prolific range of guest professors from around the world, lectures and presentations, scientific conferences and public events (exhibitions, readings, series of films etc.) creates a vibrant environment in which students come into contact with international cutting-edge research and can participate in debates on current trends in Asia from a very early stage.
Asia studies at Heidelberg University combine research on South, South East, and East Asia. The research topics include, among other things, the socio-economic and transcultural dynamics of power, effects of social, demographic and cultural change, effects of environmental change, dealing with the challenges of urbanisation and migration, and the importance of religion, media, textuality, literature, art and material culture from prehistoric times until today.
Graduates of the academic programme in East Asian studies who have substantial knowledge of historical developments, current trends and appropriate linguistic knowledge in at least one East Asian language have numerous career options. These include in:  
banks and enterprises with subsidiaries in Asia and around the globe  
cultural institutions such as, e.g., publishing houses, museums, radio, foundations
tourism
the creative industry  
ministries and public authorities at the state, federal and EU level  
national and international chambers of commerce  
the diplomatic service and international organisations
translation and interpreting agencies  
school education
Regular information events organised by the institute and alumni associations highlight potential career options. In addition, the institute provides information about related internships around the world.
East Asian studies provide a comprehensive and in-depth addition to the Eurocentric-philosophical subjects and therefore a broadened perspective of East Asian cultures.
Anna-Katharina Kemmer, 23, East Asian studies, 7th semester Bachelor
Further Interesting Subjects