Diese Seite ist nur auf Englisch verfügbar.
hei_INNOVATION
Miniseries of Events: Innovation in the Age of AI
This short series of talks and events will take you on a journey on how AI as a technology can become a true innovatior and how it can address the challenges of our time and open up new paths for forward-thinking solutions. During four events, experts will share their insights on how to build your startup around AI and the the most important topics that surround this field. The event series is supported by the KI Garage and takes place as part of the STARTUP SCHOOL by hei_INNOVATION.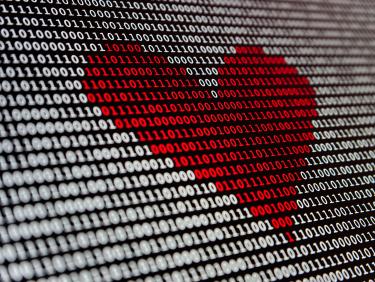 Design Thinking for AI – How to Design AI in a Human Centered Way? 
Talk
Dr. Jennifer Hehn
Senior Research Fellow & Practice Lead Design Thinking, Research Lab Management of AI, University of St.Gallen
How do you approach the challenges at the intersection of human-centered innovation and the development of scalable AI use cases? In this talk you will learn how human centered design for AI solutions can go together with design thinking methods.
From Idea to Prototype: Technical Feasibility for Your AI Startup  
Key-Note, Interview & Networking 1:1 Session
KI Garage in cooperation with hei_INNOVATION at Heidelberg University
Prof. Dr. Rembold
Technische Informatik HS Albstadt-Sigmaringen
Dr. Naja von Schmude
Founder Peregrine Technologies GmbH
In this event you will gain insights into the journey "from idea to prototype" backed up with AI from the technical point of view. Our guests will highlight the key success factors in terms of technical feasibility from an entrepreneurial and academic perspective. In the 1:1 session that follow the talks you will have the possibility to dig deeper into the technical background of your very personal AI idea and receive some direct feedback from the experts.
How Artificial Intelligence Is Transforming Business Models
Talk
Melanie Stütz
Founder and CEO IDEASCANNER
What does "innovative", business model and AI mean anyway? This presentation is divided into the three questions: Why are some business models more successful than others? What distinguishes current business models with AI from others? How can we learn from these innovative business models with AI?
Ethics and AI: How to Successfully Integrate Both into Businesses
Key-Note, Interview & Networking 1:1 Session
KI Garage in cooperation with hei_INNOVATION at Heidelberg University
Dr. Vince Madai
Healthcare AI Researcher – Charité
Nicole Formica-Schiller
CEO & Founder Pamanicor Health
Companies are looking at how to use AI in their business to stay competitive. The question they are facing is how to evaluate whether the AI products they use will do more harm than good for their business. Especially the challenges around safety, privacy, accountability, transparency and bias in algorithms are some of the most frequently asked ones. The speakers will talk about potential solutions on how to address these questions with ethical AI. In a 1:1 session, participants will have the possibility to exchange their own perspective on the topic directly with the experts.
In Cooperation With
Baden-Württemberg-Stiftung
KI Garage