Welcome to the IZN Home Page



News...
European Research Council finances project in Clinical Neurobiology
A research project on the environmental factors causing relapse tendencies with addictive illness has earned Dr Magdalene Schlesiger an ERC Starting Grant, through which the European Research Council (ERC) equips projects with high-level funding. Based in the Department of Clinical Neurobiology at Heidelberg University Hospital, she will investigate how drug-associated contexts influence behaviour and what role certain neuronal circuits play in addiction. The ERC is making approximately 1.5 million euros available to finance her research for a period of five years.
Dr Schlesiger's ERC project is entitled "How do drug-associated contexts drive behaviour? The role of entorhinal circuitry in addiction" (DrugsAndMemory). In it, the neuroscientist explores the neuronal basis for the observation that in addiction, relapse to drug use is strongly dependent on the environmental context: Why do many drug addicts successfully refrain from drug use when undergoing therapy in a rehabilitation clinic, but relapse to drug use upon return to their familiar environment? A central aspect of addiction, and a great challenge for effective therapy, is the tendency to fall back into addiction in environments in which drugs were previously taken, Magdalene Schlesiger explains. In her project DrugsAndMemory, the scientist investigates, in mouse models of addiction, how neuronal circuits change when particular environments are associated with drug use and how these changes, eventually, give rise to context-triggered relapse to drug use. More...
---
Dietmar Hopp Stiftung fördert Erforschung eines neuen Therapiekonzepts bei wiederkehrenden Hirntumoren mit 1,8 Millionen Euro
Neurochirurgische Universitätsklinik Heidelberg startet Projekt zu Kombinationstherapie bei nachgewachsenem Glioblastom: Können die zielgenaue Erhitzung über eine Lasersonde und Medikamententests an Minitumoren dazu beitragen, weiteres Tumorwachstum zu verlangsamen?
Glio
blastome sind höchst aggressi
ve Hirntumoren, die trotz intensiver Therapie nach wenigen Monaten nachwachsen. Um die Überlebenszeit von Patienten mit einem solchen Rezidiv zu verlängern, prüfen Medizinerinnen, Mediziner und Forschende der Neurochirurgischen Klinik am Universitätsklinikum Heidelberg (UKHD) nun im Rahmen einer klinischen Studie ein neuartiges Therapiekonzept: Der Erhitzung des Tumors mittels einer minimal-invasiv eingebrachten Lasersonde folgen personalisierte Medikamententests an Miniversionen des Patiententumors. An diesen sogenannten Tumororganoiden können mehrere Medikamente gleichzeitig getestet und die wirksamsten identifiziert werden. Das Team um die Projektleiter Privatdozent Dr. Martin Jakobs und Professorin Dr. Christel Herold-Mende entwickelte dazu eigens ein Verfahren, um die Minitumoren aus den geringen Gewebemengen, die im Rahmen der Laserbehandlung entnommen werden, herzustellen. Die Dietmar Hopp Stiftung fördert die nun gestartete Behandlungsstudie, in die bis zu 30 Patientinnen und Patienten eingeschlossen werden sollen, sowie die Medikamententests an den patientenindividuellen Tumororganoiden vier Jahre lang mit insgesamt 1,8 Millionen Euro. Mehr...
---
Spotlight: Using light and sound to see into the brain
Researchers in the Prevedel Group use this spectroscopy setup to test and optimise photoacoustic probes before their usage in mouse neuroscience.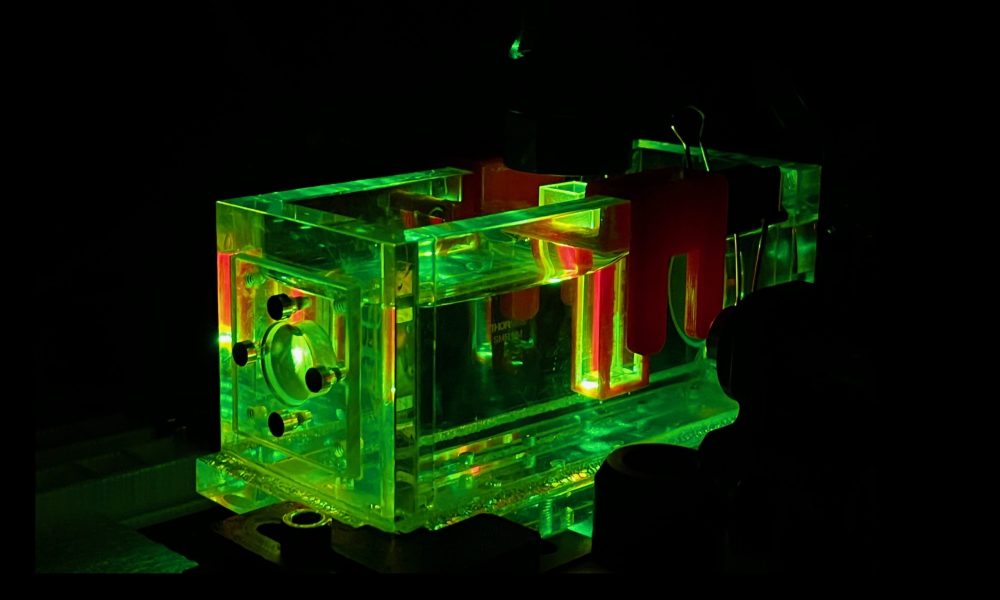 Photoacoustic spectroscopy provides information about the photoacoustic efficiency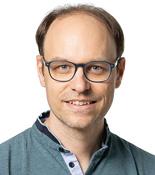 of probes, which is a measure of how strongly they generate a photoacoustic signal in the presence of calcium. The custom setup built by the Prevedel Lab measures the photoacoustic signal of specially developed calcium-sensitive molecules in order to steer their development, which is performed by the Deo group at EMBL. These molecules can be used to visualise brain activity with photoacoustic imaging, which allows the scientists to go much deeper into a brain region than other light-based neuroimaging methods. More...
---
---

Open positions at the IZN
The group of Dr. Magdalene Schlesiger has positions open for PhD, Medical and Master students. The projects aim to investigate how the formation of long-term memories is altered by the addiction to drugs such as amphetamine and cocaine and will use sophisticated electrophysiological in vivo recordings from large ensembles of neurons in mice performing memory tasks.
Posted 07.2023
---
Contact
IZN Managing Director:
Prof. Dr. Hilmar Bading
IZN-Neurobiology, University of Heidelberg
Im Neuenheimer Feld 366, 1.OG
D-69120 Heidelberg, Germany
IZN Administration & Information:
Antje König
IZN-Neurobiology, University of Heidelberg
Im Neuenheimer Feld 366, 1.OG
D-69120 Heidelberg, Germany
IZN Coordinator:
Dr. Anna Hertle
IZN-Neurobiology, University of Heidelberg
Im Neuenheimer Feld 366, 1.OG
D-69120 Heidelberg, Germany
IZN PhD Programme Coordinator:
Prof. Christoph Schuster
IZN Graduate School, University of Heidelberg
Im Neuenheimer Feld 366, 1.OG
D-69120 Heidelberg, Germany
Office hours: Tuesday, 11:00–16:00