Welcome to the IZN Home Page



News...
2023 IZN Competition and Awards:
IZN Art Competition
IZN/Chica and Heinz Schaller Young Investigator Neuroscience Award
Foundation BrainAid IZN Master's Award
Foundation BrainAid IZN Dissertation Award
---
Dietmar Hopp Stiftung fördert Erforschung eines neuen Therapiekonzepts bei wiederkehrenden Hirntumoren mit 1,8 Millionen Euro
Neurochirurgische Universitätsklinik Heidelberg startet Projekt zu Kombinationstherapie bei nachgewachsenem Glioblastom: Können die zielgenaue Erhitzung über eine Lasersonde und Medikamententests an Minitumoren dazu beitragen, weiteres Tumorwachstum zu verlangsamen?
Glio
blastome sind höchst aggressi
ve Hirntumoren, die trotz intensiver Therapie nach wenigen Monaten nachwachsen. Um die Überlebenszeit von Patienten mit einem solchen Rezidiv zu verlängern, prüfen Medizinerinnen, Mediziner und Forschende der Neurochirurgischen Klinik am Universitätsklinikum Heidelberg (UKHD) nun im Rahmen einer klinischen Studie ein neuartiges Therapiekonzept: Der Erhitzung des Tumors mittels einer minimal-invasiv eingebrachten Lasersonde folgen personalisierte Medikamententests an Miniversionen des Patiententumors. An diesen sogenannten Tumororganoiden können mehrere Medikamente gleichzeitig getestet und die wirksamsten identifiziert werden. Das Team um die Projektleiter Privatdozent Dr. Martin Jakobs und Professorin Dr. Christel Herold-Mende entwickelte dazu eigens ein Verfahren, um die Minitumoren aus den geringen Gewebemengen, die im Rahmen der Laserbehandlung entnommen werden, herzustellen. Die Dietmar Hopp Stiftung fördert die nun gestartete Behandlungsstudie, in die bis zu 30 Patientinnen und Patienten eingeschlossen werden sollen, sowie die Medikamententests an den patientenindividuellen Tumororganoiden vier Jahre lang mit insgesamt 1,8 Millionen Euro. Mehr...
---
Spotlight: Using light and sound to see into the brain
Researchers in the Prevedel Group use this spectroscopy setup to test and optimise photoacoustic probes before their usage in mouse neuroscience.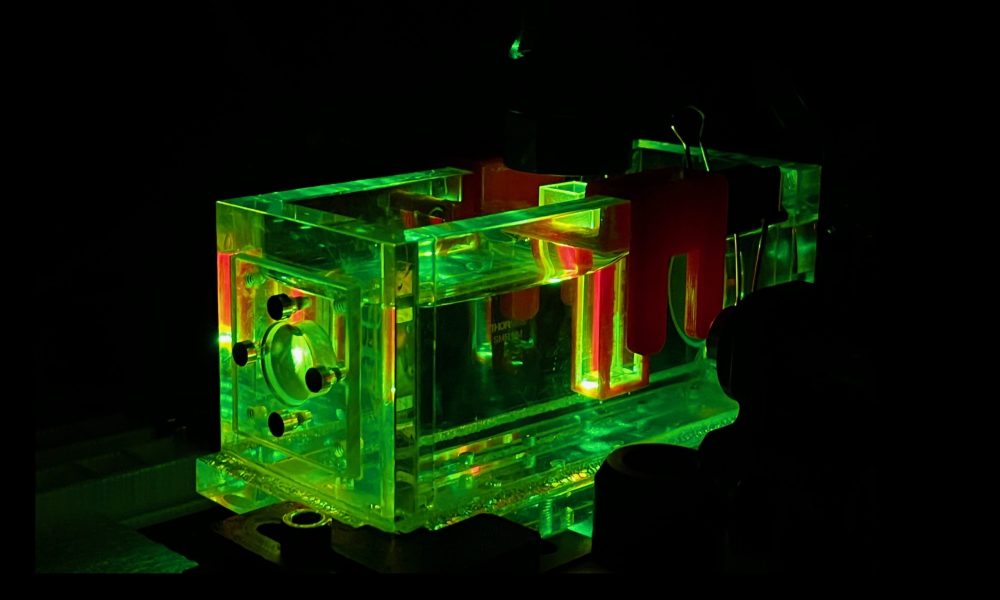 Photoacoustic spectroscopy provides information about the photoacoustic efficiency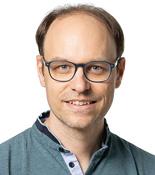 of probes, which is a measure of how strongly they generate a photoacoustic signal in the presence of calcium. The custom setup built by the Prevedel Lab measures the photoacoustic signal of specially developed calcium-sensitive molecules in order to steer their development, which is performed by the Deo group at EMBL. These molecules can be used to visualise brain activity with photoacoustic imaging, which allows the scientists to go much deeper into a brain region than other light-based neuroimaging methods. More...
---
Drug alleviates autism-associated behavior in mice
The behavioral disorders observed in autism are associated with a multitude of genetic alterations. Scientists from the Hector Institute for Translational Brain Research (HITBR)* have now found another molecular cause for this condition. The transcription factor MYT1L normally protects the molecular identity of nerve cells. If it is genetically switched off in human nerve cells or in mice, the functional changes and symptoms typical of autism occur. A drug that blocks sodium channels in the cell membrane can reverse the consequences of MYT1L failure and alleviate the functional and behavioral abnormalities in mice.
Moritz Mall from the Hector Institute for Translational Brain Research (HITBR) has long been researching the role of the protein MYT1L in various neuronal diseases. The protein is a so-called transcription factor that decides which genes are active in the cell and which are not. Almost all nerve cells in the body produce MYT1L throughout their entire life span.
Mall had already shown a few years ago that MYT1L protects the identity of nerve cells by suppressing other developmental pathways that programme a cell towards muscle or connective tissue, for example. Mutations in MYT1L have been found in several neurological diseases, such as schizophrenia and epilepsy, but also in brain malformations. In their current work, which is funded by the European Research Council ERC, Mall and his team examined the exact role of the "guardian of neuronal identity" in the development of an ASD. To do this, they genetically switched off MYT1L - both in mice and in human nerve cells that had been derived from reprogrammed stem cells in the laboratory. More...
---
---

Open positions at the IZN
The Department for Molecular and Cellular Cognition Research (Dr. Ana Oliveira) at the Central Institute of Mental Health (Mannheim, Germany) offers a PhD student position in molecular mechanisms of learning and memory.
Posted 02.2023

The Department for Molecular and Cellular Cognition Research (Dr. Ana Oliveira) at the Central Institute of Mental Health (Mannheim, Germany) offers a Postdoctoral position in molecular mechanisms of learning and memory.
Posted 02.2023

Prof. Jan Siemens' lab is looking for a motivated Doctoral Student with an interest in studying neuronal pathways and cell-molecular mechanisms of pain sensation. Experimental work will include using the mouse as a model system combined with multidisciplinary ex-vivo and in vivo approaches, such as metabolic analysis / metabolic flux measurements, genetic mouse models, behavior experiments and testing of experimental analgesic drug candidates targeting a metabolic signaling pathway.
Posted 11.2022
---
Contact
IZN Managing Director:
Prof. Dr. Hilmar Bading
IZN-Neurobiology, University of Heidelberg
Im Neuenheimer Feld 366, 1.OG
D-69120 Heidelberg, Germany
IZN Administration & Information:
Antje König
IZN-Neurobiology, University of Heidelberg
Im Neuenheimer Feld 366, 1.OG
D-69120 Heidelberg, Germany
IZN Coordinator:
Dr. Anna Hertle
IZN-Neurobiology, University of Heidelberg
Im Neuenheimer Feld 366, 1.OG
D-69120 Heidelberg, Germany
IZN PhD Programme Coordinator:
Prof. Christoph Schuster
IZN Graduate School, University of Heidelberg
Im Neuenheimer Feld 366, 1.OG
D-69120 Heidelberg, Germany
Office hours: Tuesday, 11:00–16:00