Faculty of Modern Languages
Translation Studies
Students of translation studies study the theory and practice of the written transmission of general and specialist texts into another language. In addition, they learn about the topics and strategies of multi-lingual culture mediation.
Translation studies conveys the firm knowledge required to deal with general and specialist texts in many languages. Students learn the methods and techniques of translation, are confronted with scientific topics and acquire advanced skills in the use of translation tools. Thanks to the range of offered courses and the opportunity to study abroad, the academic programme also strongly fosters intercultural and foreign language skills and competencies.  
Students of translation studies study a forward-looking and interdisciplinary subject that enables them to work in many different professions.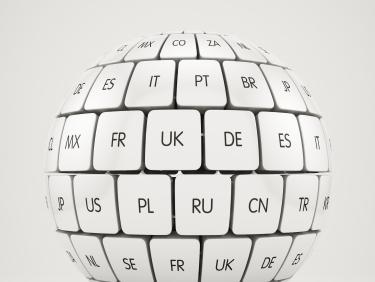 Special Features and Characteristics
Translation studies at the Institute of Translation and Interpreting provides students with numerous opportunities to autonomously design their academic programme beyond the acquisition of intended core and additional competencies: 
By consolidating linguistic, translation-relevant and intercultural competencies during relevant study abroad periods. These can be completed as internships or as a component of the academic programme in one of more than 20 countries that cooperate with the department. 
The department's own internship centre facilitates and promotes contact between students and partners in industry, institutions or other foreign universities from the outset of the programme. Therefore, students can access high-quality internships in Germany or abroad and receive individual support by the department.  
A continuous range of practical seminars, the successful cooperation with the professional association of interpreters and translators in Germany and an annual seminar on setting up a business specifically tailored to the needs of future translators contribute to the excellent education and training at the department for translation studies.  
BA Plus Translation Studies Spanish: High-performing and internationally-oriented students can enrol in the international four-year option BA Plus Translation Studies Spanish at the Institute of Translation and Interpreting. Students participate in an integrated year abroad in Spain, consisting of two semesters at a university or one semester at a university and a semester of practical work. A total of 240 credits can be gained in the academic programme, which qualifies students for a professional career or the consecutive MA programme.
The strong research structure of the department is characterised by interdisciplinarity and internationality. The close link between all research areas, beyond the individual languages, provides students with the opportunity to set their own research focus as part of their scientific education.  
Along with translation studies as an area of disciplinary intersection, the department pursues research in the following areas: 
Discourse and cognition  
Contrastive linguistics 
Cultural studies  
World languages, translation and literature 
Lexicology and terminology research 
The projects are run by academics with many years of experience, junior researchers and doctoral students who are organised in research groups or research training groups as well as students in the BA and predominantly in the MA programmes and focus on the scientific dimensions of translation studies, cultural studies and linguistics. 
The research groups' methodological approaches are numerous and often apply empirical methods such as corpus work, experimental linguistics and academic surveys.  
There are cooperation projects with research institutions and universities in Germany and abroad. The scientific exchange with Latin America and the Iberian peninsula is promoted by, e.g. the Heidelberg Center for Ibero-American Studies (HCIAS). These cooperations create networks that strengthen the Ibero-American dialogue in research and teaching thanks to international, internal and external projects as well as scholarship programmes. 
The lecture series "Translation in Theory and Practic" provides students with the opportunity to engage in research-oriented discussion and exchange with both German and international representatives of the above-mentioned disciplines. 
Translators can find work in both the private as well as the public sectors:  
in translation agencies 
in translation departments of internationally-oriented businesses 
in translation departments of national and international institutions 
as language and culture mediators in national and international businesses and in the media 
terminology management and software localisation 
cultural consulting 
freelance translation industry 
employment or freelancing in technical documentation/editing departments 
intercultural communication 
organisation and management in industry as well as national and international institutions 
Graduates of the Master's programme in translation studies: research, science and university teaching 
Graduates of the Bachelor's programme in translation studies: consecutive Master's programme in translation or interpreting studies (in Germany or abroad) or another subject in the humanities 
I chose Translation studies because I wanted to deal with written language under consideration of all nuances. Also, the degree programme is very practical and prepares you for an actual career.
David Geng, 26, Translation Studies, 1st semester Bachelor