Medical Faculty Heidelberg
Medical Informatics
Since 1972, within the context of a collaboration between Heidelberg University and Heilbronn University of Applied Sciences, the faculty of the Medical Informatics academic programme has very successfully been educating Medical Informatics Specialists. In international rankings, this academic programme is rated extremely highly.
The provision of efficient and affordable medical care, tailored to the individual patient's needs, poses an ever greater challenge to our society. State-of-the-art information technologies are therefore indispensable for meeting the challenges of the rapid advances in the medical profession and for driving technical and organisational innovations in the healthcare sector. At the boundaries between medicine, computer science and society, a number of very diverse, exciting, and highly-responsible job tasks have arisen, and along with them, an urgent demand for well-trained and qualified specialists. 
The interdisciplinary field of Medical Informatics is highly diversified, including methodical developments and software engineering for diagnosis and therapy along with simulation and modelling for increasingly individual medical treatment and the development of new procedures in the fields of E-Health and Telemedicine. The planning and assessment of clinical studies is of growing significance and has now become one of the core topics, along with data management and the assessment of new supply strategies and communication technologies in the health care sector.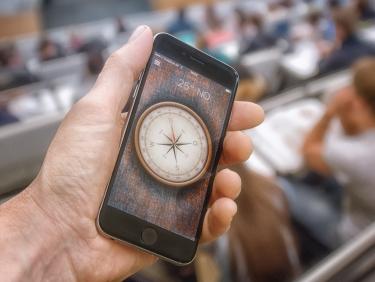 Special Features and Characteristics
In both research and teaching, these degree programmes involve collaboration with international corporations and other universities. This collaboration guarantees that instruction is linked to current and, in particular, interdisciplinary research. Students who wish to pursue a portion of their studies abroad may select from a number of partner universities, including: 
France: Université Claude Bernard and Université Savoie Mont Blanc  
Great Britain: Northumbria University, Newcastle  
Netherlands: University of Amsterdam  
USA: University of Washington, Seattle and University of Minnesota, USA 
Chile: Universidad de Chile  
Students pursuing Medical Informatics degree programmes are enrolled at Heidelberg University and Heilbronn University of Applied Sciences, thus benefitting from the both the practical orientation typical for a university of applied sciences as well as the quality of a university education. Located in attractive surroundings on the Neckar River, both universities offer a broad range of cultural, athletic, and leisure activities.
Research focuses at Heidelberg University include: 
Medical image processing and pattern recognition in medicine: Development of systems for computer-assisted diagnosis, monitoring of at-risk patients, and support in planning and implementing therapeutic interventions.  
Patient-oriented decision support: development of methods and tools for patient-oriented information management and individualisation of medical decisions for doctors and patients.  
IT solutions for medical research: Innovative IT solutions and information management for the processing and integration of scientific data in medical practice. 
Medical informatics specialists enjoy excellent career prospects in industry and healthcare as well as with software companies: 
Software development, database applications, IT services, information management 
Medical device development  
Research and development 
The Medical Informatics degree programmes at Heidelberg University and Heilbronn University of Applied Science provide an in-depth education in Informatics, additionally qualifying students for jobs in fields outside medicine.
The degree programme in Medical Informatics run by Heidelberg and Heilbronn universities, has been the ideal preparation for my transition into work. Working closely alongside medical research and care, I develop innovative applications which support patients' recovery.
Reto Wettstein, Graduate Medical Informatics, Master, Digital Health Engineer at Heidelberg University Hospital