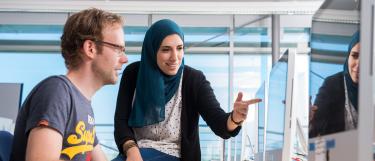 Promoting Young Researchers
Heidelberg University places particular importance on research-oriented teaching and excellently structured doctoral programmes in the training of young researchers and the advancement of outstanding young researchers.
Nurturing the careers of young academics is one of the central strategic target areas at Heidelberg University. The aim is to optimally prepare young academics for a career within or outside academia, to attract the best global talents and to position Heidelberg University to its best advantage among international competitors.