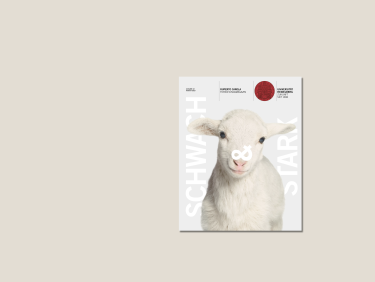 DEAR READERS OF RUPERTO CAROLA,
Particularly in academic circles, "strong" and "weak" are regarded as relative, not absolute terms. What appears to be strength in one context or system can become weakness in others, and vice versa. In addition, however, research shows us that for many life processes, and also for coexistence, an interplay of strong and weak elements is necessary to achieve the right balance, successes or the desired resilience. And again and again we see that many individually weak structures can, when combined, develop great strength.
The current edition of our research magazine RUPERTO CAROLA takes up these questions and processes with its focal theme STRONG & WEAK. The contributions from many disciplines of our university are about weak and strong states and democracies, but also apply the comparison to hearts; they deal with molecular balancing acts that create artificial life, with robust biological systems; other topics are gender stereotyping and its impacts, as well as the question of how we can create schools which, by the time they leave, have empowered all the children and young people.
This 22nd edition of RUPERTO CAROLA is the last one that I will introduce as Rector of Heidelberg University. As of October, my colleague Prof. Dr Frauke Melchior will preside over our university and likewise publish our research magazine. My thanks go to the academic advisory board, the editorial team, and also all colleagues who have contributed reports from their research to this multiple award-winning flagship of our scientific communication. I am certain that RUPERTO CAROLA will continue to bear impressive witness to the way research at Heidelberg University helps to shape the future.
Prof. Dr. Dr. h.c. Bernhard Eitel
Rektor der Universität Heidelberg