Service und Beratung
Corona - Angebote zur Unterstützung
Die Corona-Pandemie stellt uns alle vor vielfältige Herausforderungen und beeinflusst unser tägliches Leben und das Studieren. Studieren sieht in diesen Zeiten anders aus, muss aber nicht zur Krise werden!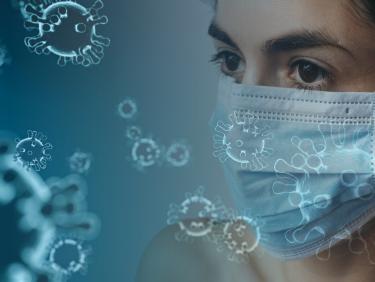 This page is currently only available in German.
Damit das Studium nicht zur Krise wird!
Manchmal kann es schwerfallen, die Unsicherheiten oder Anforderungen zu bewältigen - Verlust von Strukturen, Motivationsschwierigkeiten, weniger Austausch, weniger Bewegung, Stressbewältigung, Zukunftssorgen wegen Praktika oder dem Berufseinstieg, finanzielle Unsicherheiten, Organisation der Kinderbetreuung etc. - können dazu führen, dass das Studium nicht mehr so unbeschwert gelingt.
Deshalb zögern sie nicht und suchen Sie sich hier die passenden Ansprechpartner*innen und Unterstützungsmöglichkeiten raus.
heiMOVE und univital – Der Hochschulsport von morgen
Ziel des Projekts ist die Entwicklung und Realisierung eines modernen, kompetitiven und nachhaltigen Hochschulsports an der Universität Heidelberg in einer mobilen, digitalen und sich rapide verändernden Welt. Zu den wesentlichen Zielen zählen u.a. die Steigerung der Qualität des Hochschulsport-Angebots für alle Angehörigen der Universität, Modernisierung der Organisation und Struktur des Hochschulsports sowie die weitere Implementierung des Hochschulsports in Forschung, Lehre und Transfer.
heiMOVE und univital bieten allen Studierenden attraktive wie innovative Bewegungs- und Sportangebote. Getreu unserem Slogan be part of the movement möchten wir Studierende zu Bewegung und Sport motivieren und einladen, Teil unserer Community zu werden.