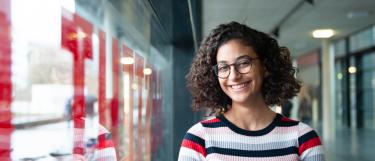 Robert and Christine Danziger Scholarship
The new application period runs from May 1 to July 15, 2022
You will find more information on the website for students or doctoral candidates (see below).
The Robert and Christine Danziger Scholarship is awarded to very good up-and-coming students and doctoral students from Africa (primarily from Ghana or another country in West and Central Africa) who are planning to apply for a Master's programme in Sociology, Political Science or Geography (with a focus on Geoinformatics or Human Geography) or a doctorate in the field of Geography (with a focus on Geoinformatics) or Political Science at Heidelberg University and need financial support for their studies or doctorate.
Many years of friendship and cooperation connect us to Ghana and, more recently, to other parts of West and Central Africa as well. With the scholarship, we want to support talented young people from African countries wishing to come to Heidelberg University to start and successfully complete a Master's degree or a doctorate. Where financial resources are limited, a scholarship can be crucial. Programs of study in the fields of Geography, Political Science and Sociology are particularly important to us.
Christine and Robert Danziger