Research Alumni Network
RAN Newsletter
The newsletter of the Research Alumni Network: Contributions from the university and the network for all former visiting scientists, internationally active Heidelberg researchers, and other academically interested persons.
Interesting news from science and research, reports on activities of the network as well as on projects of individual network members are a regular part of the RAN Newsletter. In the section "I lost my heart in Heidelberg", international guest researchers share their memories and impressions of their research stay at the Neckar with the readers and add a personal touch to the newsletter.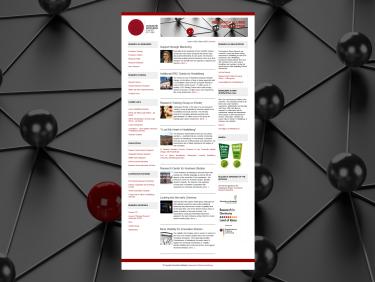 In the first issue of 2023, you can expect the following topics, among others:
Support through Mentoring: Especially at the beginning of their scientific careers, researchers face many questions that others have also asked themselves at some point. HAI research mentoring enables network members to link up so that mentees can benefit from the expertise of experienced mentors.
Research Training Group on Enmity: "Ambivalent Enmity" is the topic of a new Research Training Group at Heidelberg University based in the humanities and social sciences.
Looking into the early Universe: With the aid of the James Webb Space Telescope an international researcher team under Heidelberg leadership has discovered a cluster of galaxies and, at the same time, one of the densest known areas of galaxy formation in the early Universe.
More Visibility for innovative Women: The visibility of innovative work by women in science is the focus of a research project led by the economist Christiane Schwieren.

"I lost my heart in Heidelberg": Dr Vivianne Geraldes Ferreira (Law, Brazil) and Prof. Dr Marcin Moskalewicz (Philosophy, Heidelberg).
Submission of text contributions
Reports on current or already completed scientific projects in cooperation with Heidelberg colleagues or other research alumni of the network or other scientifically interesting contributions can be submitted to the editorial office. Please send these as well as your interest in participating in the interview series "lost my heart in Heidelberg" by e-mail to: research@alumni.uni-heidelberg.de